#GirlsCount to 130 Million
ONE's Campaign, #GirlsCount, Uses Social Media to Empower Young Women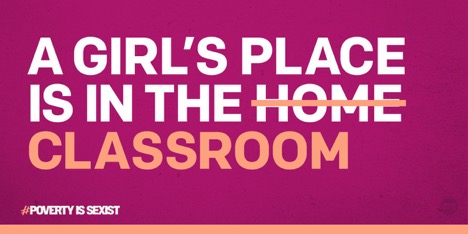 Hang on for a minute...we're trying to find some more stories you might like.
#GirlsCount is a social media movement created by an organization called ONE to raise awareness about the 130 million girls around the world who do not have access to education.
ONE was originally founded to combat world poverty. Members of the nonpartisan organization primarily to lobby political leaders throughout the world about social justice issues, such as the treatment of preventable diseases and access to clean energy.
Their campaign, #GirlsCount, asks the public to submit a video or photo of themselves saying a number from 1 to 130 million. Their goal is to compile these photos and videos to create the world's longest video, which will take over eight years to watch. They will send it to world leaders to "put pressure on them to act".
Lizzie Loftus '17 participated in the campaign and said "If my five second video can provide access to education for even one girl then I am eager to help."
Some celebrity counters include Malala Youfzai, Robert Downey Jr., Tracy Ellis Ross, and Caitlin Jenner.
You can join the movement, too. Go to www.girlscount.one.org to claim your number.
Education is the key to the future. As the creators of the campaign said, "A girl with an education is a girl who can change the world."
Information in this article was found on www.one.org and www.girlscount.one.org