Freshman Shine at FRESHMUN
SIMUN hosts new members at its annual all-Ignatius conference.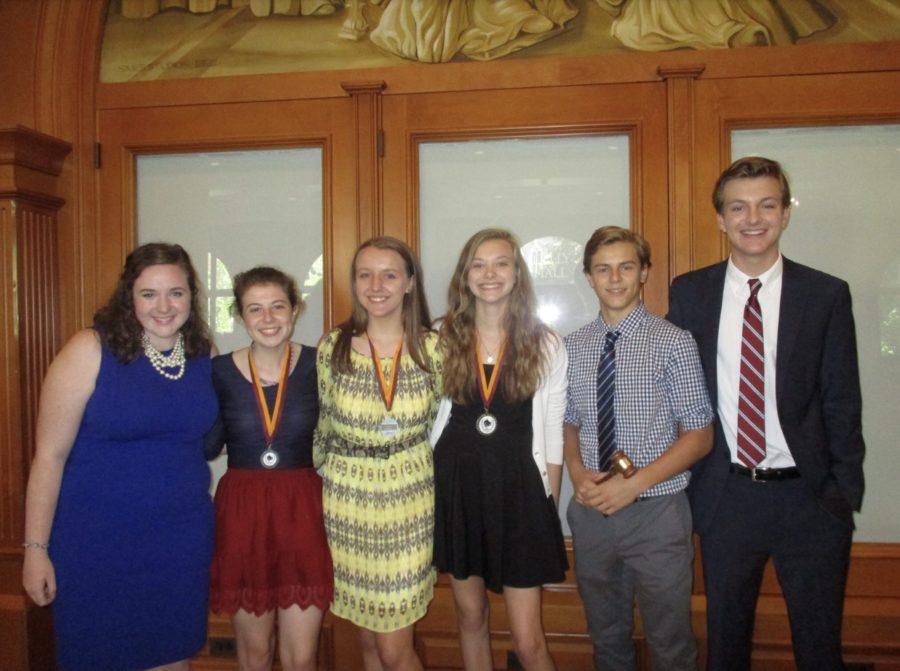 Itzelle Garza, Sophomore Writer
October 10, 2017
     On September 23rd, Saint Ignatius Model United Nations hosted FRESHMUN, a practice conference consisting only of SIMUN members.
The main point of this conference is to "have a practice conference within our whole team and to give inexperienced members an idea of how Model UN runs," as explained by Ms. Haleas, the moderator of SIMUN.  This conference allows members to "learn the harder parts of MUN like parliamentary procedure and gaining confidence in speaking," said Ms. Haleas.
     The process is much simpler than that of other conferences since participants only include Ignatius students and the committees practice together the week prior.
     Members arrive and separate into committees that discuss and debate several different topics. Each student is assigned a country on which to research and write a paper. This is the first conference for many new MUN members and is very beneficial in allowing new members to experience the process.
     The Exec Board and Vice-Chairs of SIMUN act as the chairs for the conference. The experienced members guide new members in the process of learning how to motion for moderated and unmoderated caucuses. New members also learn how to collaborate with other delegates to create resolutions. These practices boost members' team working skills.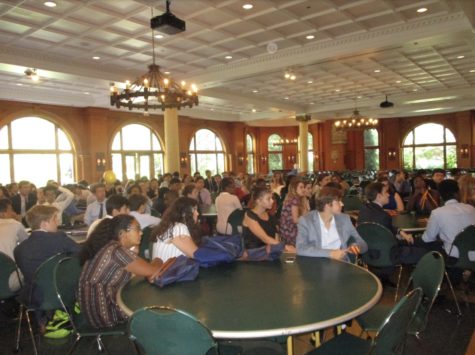 At the end of the FRESHMUN conference, delegates gather in Tully Hall for the award ceremony. Awards are given out to each committee for Best Delegate, Outstanding Delegates, and Honorable Mentions.
     After the award ceremony, delegates are invited to eat at the BBQ lunch provided by Saint Ignatius. At this time, delegates get time to mingle and reflect on their experience.
     Julia Wardlow '19 said of her first experience in SIMUN, "FRESHMUN showed me the routine of MUN conferences and was really helpful. I am glad I had my first conference as a member of SIMUN at an all Ignatius conference, because I was surrounded by people who I knew and it was less nerve-racking."
     FRESHMUN is known to be a team building experience. It allows new and old members to bond, get to know each other, and make compromises as their assigned countries.
     FRESHMUN gave new members a great sense of what full MUN conferences are like and how to prepare for them. New participants are now ready to take on and conquer conferences along with the veteran members. Good luck SIMUN!