Preppy Kid Gone Wild
Reflecting on a Day at Riot Fest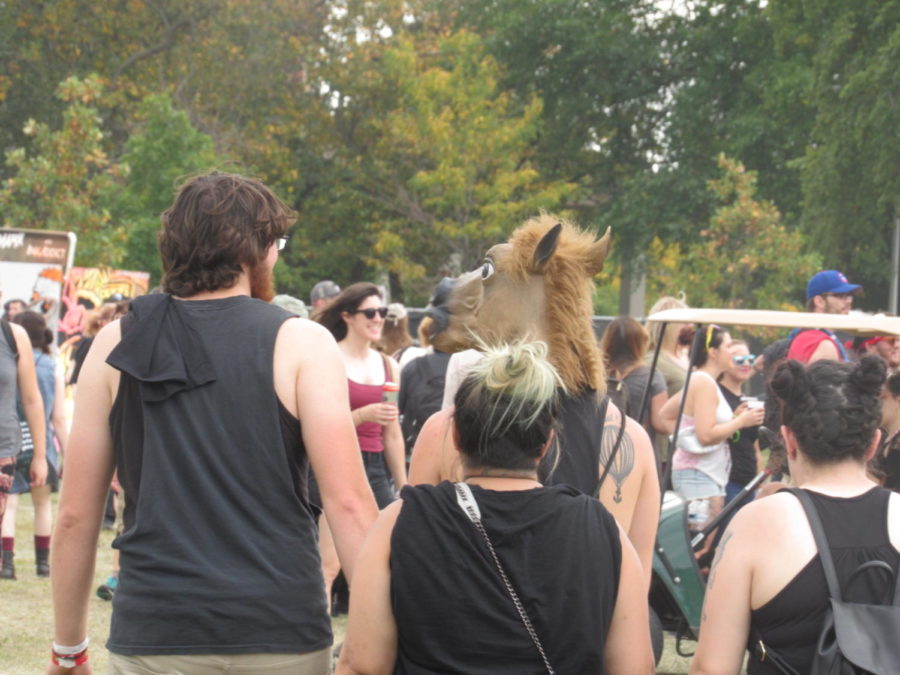 Donovan Powell, Senior Writer
October 11, 2017
     Sean McKeough, the late organizer of Chicago's very own Riot Fest was clearly onto something. Starting as just a reunion of the band Naked Raygun at his Cobra Lounge bar with the help of festival co-founder, Mike Petryshyn, the festival evolved into something much bigger under his vision.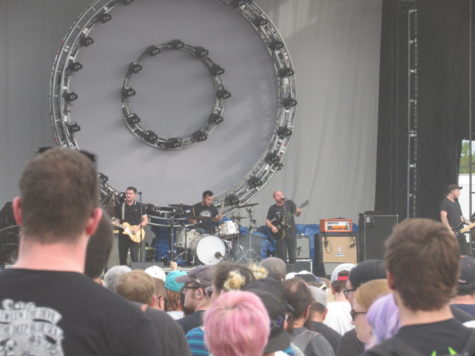 Founded in 2005, Riot Fest was born as a multi-venue event in his hometown Chicago with a focus on punk and metal music. In 2012, it became more like what it is today, branching out of Illinois and into states all over the U.S. and even into Toronto. It also became known for its diverse lineups and ability to reunite bands like the Replacements.
     Sean McKeough was only 42 when he passed in 2016 from a stroke attributed to after effects from his cancer treatment in 2013. He left too soon, but he left behind a legacy that lives on through the music he loved.
     This year, Riot Fest laid its roots in Douglas Park in the North Lawndale community, instead of Humboldt Park like in previous years. There was open space to relax as well as tall trees, offering plenty of shade on a particularly humid Chicago Sunday and a nice view of our city's skyline.
     Compared to Lollapalooza, there was little walking distance between stages, making it easy to get to see each favorite act. Punk rock was abundant, be it the blaring music music from amped up acts like The Mighty Bosstones and Best Coast delivering their hits, or even the risqué outfits and hairstyles many patrons sported. Many people dressed in dark band tees with the sleeves cut off, had their ears pierced, and displayed colorful dyed hair. In other words, it was a haven for those who walk on the wild side.
     Speaking of wild, the show stealer was not the music, but the Hellzapoppin' sideshow circus tent. The tent put on a free show for all ages, although they did warn for graphic content.
     The act featured well-known artists such as Dan Sperry, Short E. Dangerously, Ryan Stock, and The Govna' Bryce Graves, who all gave a performance that was sure to turn heads both towards and away from them. Dan Sperry swallowed razor blades and pulled them out of his mouth all tied to a piece of string. Ryan Stock dangled more than ten pounds of weight on hooks that hung from his eyelids. Short E. Dangerously surfed the crowd in his opening. Two words that described the show would be: a riot.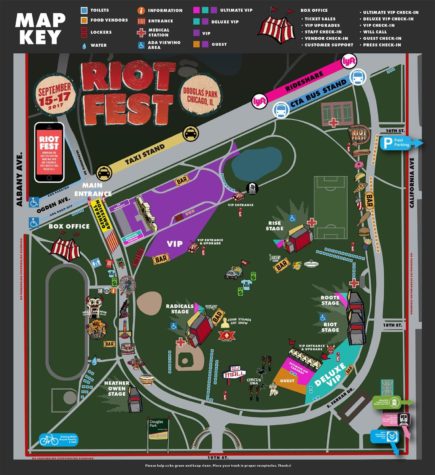 As someone who isn't big on the punk rock scene, Riot Fest was still an incredible experience. The food wasn't entirely on the cheap end (I was charged $9 for lemonade), but the festival was situated in a very diverse part of Chicago and had lots of Mexican and Asian cuisine. Among the many stages and circus tents, there were also carnival rides. In short: Riot Fest made for a safe, weird, adventurous, but all-inclusive day of fun in Chicago, and a perfect way to soak up those last remaining days of the summer.