New Kids On The Block
Saint Ignatius Welcomes New Teachers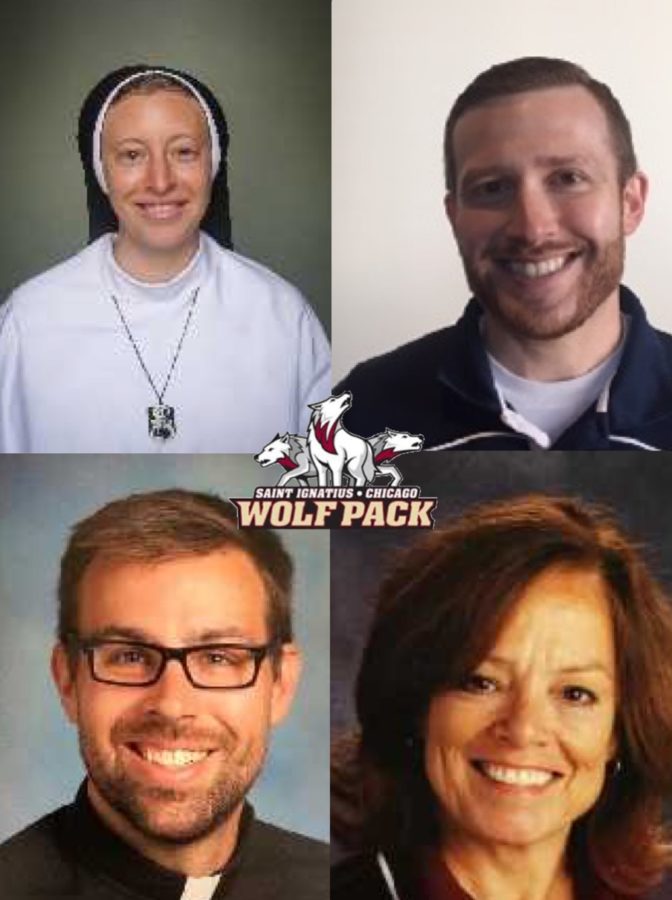 Caitlin Benson, Rachel Dorn, Grace McCauley, and Lucy Radke
October 11, 2017
Ms. Spittler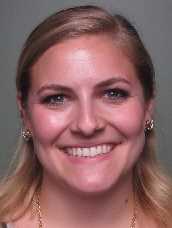 Ms. Spittler is the first years' chaplain for freshman and sophomores. She attended Benet Academy and while getting her Masters of Theology through Notre Dame, she taught at St. Agnes, an all girls high school in Houston. She says, "The best part of working at St. Agnes was the people I worked with so to come to another place that's very welcoming and ready to be there to help me learn has been really wonderful." Ms. Spittler also enjoys "reading for fun" is "way too into Netflix" and is " very into makeup."
Mr. Gonzalez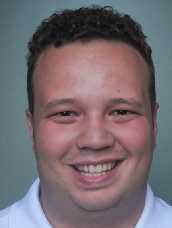 Mr. Gonzalez is the junior class chaplain. Mr. Gonzalez's father is a deacon. Mr. Gonzalez attended Marist High School and still lives in Oak Lawn.  He says, "I really like the faculty here. I feel like they've been super accepting and super helpful in terms of getting set here. The religious studies and all the other chaplains check in to see how I'm doing and that's been very helpful in terms of getting used to things and getting integrated into the community." He loves teaching his sophomore class and says he's "ninety percent extroverted", so he enjoys "being around people." Mr. Gonzalez is also very excited about his most recent hobby, fish tanks.
Ms. Brewick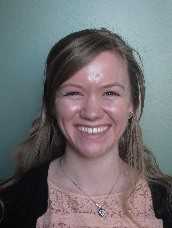 Ms. Brewick joins the Saint Ignatius Wolfpack as an algebra and geometry teacher following a position at the Air Force Academy on the South Side of Chicago. After coming in as a substitute last spring, she helped lead SILS, Junior Kairos, and a Kairos retreat at her parish over the summer. She said, "I really like retreats, I enjoyed them as a student, so I was pretty keen on getting involved." About her classes, she said, "I don't know that I have a favorite [grade level to teach]" since "there's different things about each age group that are great and also things that are challenging."
Ms. Nickless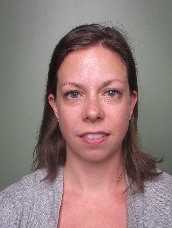 Ms. Nickless is a biology, physics, and chemistry teacher. She was interested in attending Saint Ignatius as a high school student, and says "I know that it's such a great school and I have a lot of family and friends that graduated from here." She graduated with a degree in biology and used to teach at University of Chicago.
Señora Gillilland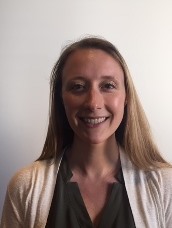 Señora Gillilland is a Spanish teacher who started studying Spanish after her AP Spanish teacher encouraged her to teach. "Both of my parents are actually teachers," she says, which also helped her choose her career path. She has enjoyed getting to know the other Spanish and language teachers: "I love them! They are so great with collaboration and sharing ideas and bouncing things around, to come up with creative ideas." She says it's fun to watch students "when the language clicks, and they get excited, maybe over-exaggerate when they're speaking."

Mr. Vickman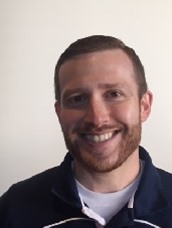 Mr. Vickman is a history teacher who used to teach English and history at University of Notre Dame, as well as coach football and a two-time state championship lacrosse team. He moved to Indiana, and then to Chicago. He says he decided to be a teacher when he was signing up for classes his freshman year of college: "It just sort of hit me, I registered for education classes with a history major, and I never looked back." He also says he was influenced by his mother, who was an elementary school teacher, principal, and superintendent. "For me, going to school isn't work", he says, "it's just school and I love it."
Sister Mary Magdalene, O.P.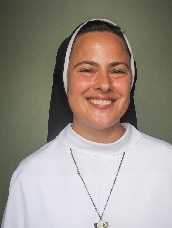 Sister Mary Magdalene is a religion teacher here at SICP. Sister says she chose the name Mary Magdelene because it gives her hope. She taught at St. Ignatius four years ago, and between then and now studied in Rome and Southwest Florida. She is glad to be back in town, as her dad graduated from SICP and she has family in the area. She adores her freshman class. Welcome back, Sister Mary Magdalene!

Sister Maria Catherine, O.P.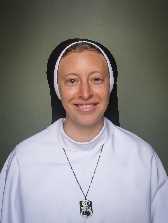 Sister Maria Catherine is a religion teacher. She chose the name Maria Catherine because she has a deep love for Maria Catherine and she seemed to follow her throughout her life. She did not discover the beauty of faith until her early twenties, and then she decided to enter the convent when she truly felt her vocation. She spent high school primarily in acting classes, as well as the typical math, english, and biology. Sister Maria Catherine is happy to be back teaching here in Chicago. Please give her a warm welcome back into the Windy City!
Mr. Ryan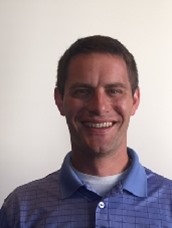 Mr. Ryan had a similar high school experience to those here at Saint Ignatius. He had wonderful religion teachers throughout high school, college, and grad school. The emphasis of religion during his years of education and at home has been the root for his love for teaching the subject. Mr. Ryan graduated from Notre Dame University with a degree in civil engineering and taught high school math for several years. He then decided to go back and study theology. He "has loved Ignatius thus far." We are lucky to have yet another well rounded teacher joining the school.


Father Brian Taber, S.J.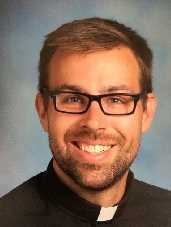 Father Taber is a religion teacher here at SICP. He graduated from Creighton University with a  strong interest in the priesthood and religious life. He has been encouraged from a young age to consider God's role in his life and knows that even if he did not choose to become a priest, he would have been involved in his parish. He has been thoroughly impressed by Ignatius. He says he "loves the student activity and high expectations." Fr. Brian Taber, S.J., we are lucky to have you!
Ms. Guzik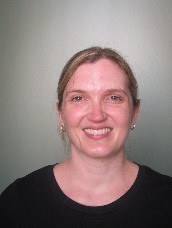 Ms. Guzik is a French teacher this year at Ignatius. When asked what attracted her to Ignatius she said it was the "stellar reputation throughout the city and…state" and that she "couldn't pass up the opportunity". In her short time here at Ignatius, Ms. Guzik has already been impressed with her students, saying that she is impressed by "how well spoken they are" and "how prepared they are for college even now." When Ms. Guzik isn't teaching her French students, you might find her listening to her favorite band, The National.
Mr. Heneghan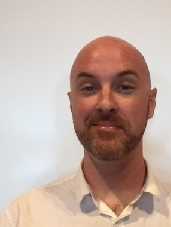 Mr. Heneghan is a teacher in the English department this year. He was drawn to Ignatius because he "really likes the ethos" and his "uncle graduated from here in 1956." Mr. Heneghan's favorite class to teach is eleventh grade British Literature. He enjoys teaching juniors because "there's a particular urgency in eleventh grade…they take English a little more seriously." Mr. Heneghan's favorite books and must-reads are Moby Dick by Herman Melville, Jurassic Park by Michael Crichton, and Of Mice and Men by John Steinbeck.
Mrs. Borg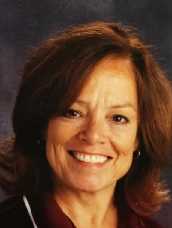 Mrs. Borg is joining the Wolfpack this year as a math teacher. She was drawn to Ignatius by "how academically strong the school is" as well as its "spiritual nature." Her goal for her students is "to be able to keep very high academic standards", but also "[to recognize] they're a whole person." Mrs. Borg loves freshman for being so "moldable", but also enjoys teaching seniors and "getting them ready to go to college." When asked her teaching style, she replied, "I like to explain why things work and give examples." This is Mrs. Borg's ninth year as a teacher. She joins the Wolfpack after working at Montini Catholic High School in Lombard. Mrs. Borg has three sons and two dogs.
Ms. Hipple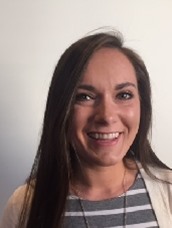 Ms. Hipple joins the Wolfpack after teaching at Resurrection High School in the Norwood Park neighborhood of Chicago. She is a science teacher who taught AP Biology and Anatomy & Physiology in the past. She was attracted to Ignatius "because it is a Jesuit high school and has a great reputation." Ms. Hipple attended a Jesuit high school, Loyola Academy, and a Jesuit university, Saint Louis University. She says, "the majority of my experience has been in teaching juniors and seniors, but it is hard to choose which one would be my favorite to teach. I've loved all of my classes for different reasons." Beyond teaching, Ms. Hipple enjoys spending time with her Goldendoodle, Daisy, who she adopted her senior year of college.