Summer Service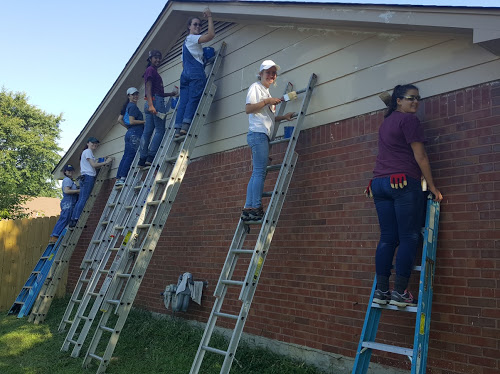 Margaret Fleming, Head Features Editor
October 24, 2017
     Over the summer, over 100 Ignatius students and faculty members traveled across the country on service immersion trips to learn and grow while giving back to a community in need.
     Some trips, such as the experience in Cairo, Illinois and New Orleans, Louisiana, involved more manual labor. "We were clearing out the house…and making it safe for [their] children," said Ms. Trinley of rebuilding a house in Cairo.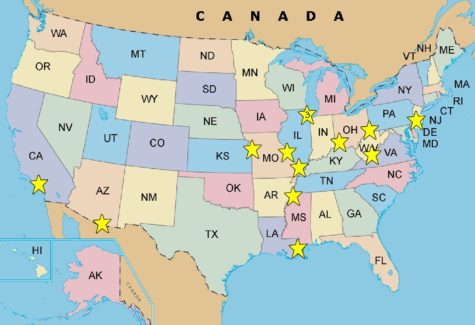 Mr. Owens, who accompanied students to New Orleans, said, "I actually do enjoy the physical labor and sometimes even get the opportunity to use power tools."
     Other immersions, including the trip to Bethlehem Farm in Alderson, West Virginia, taught students the importance of serving the Earth. Alexia Leggin '18, who went to Bethlehem Farm, said, "Because we are Christian, we should value the Earth and its resources because it's God's creation, so in my daily life, I do watch my energy consumption and make sure I'm not wasteful of materials."
     Three experiences were based in the Chicago area. Ms. Trinley visited the Grace House in Bridgeport with students and listened to stories of women who survived living on the streets. She said, "all of us came away feeling blessed to have had that experience."
     Many students met the faces of large political debates, such as immigrants at the Kino Border Initiative in Arizona and citizens of New Orleans still struggling from Hurricane Katrina.
     These heroes inspired students to serve more. As Emily Duque '18, a member of the trip to New Orleans, said, "No matter how much you think about helping people and changing things, if you don't take initiative and go out and do it, nothing is going to improve. Help is still needed all over."
     Service immersion trips provide opportunities for students to grow and learn new things about themselves. Logan Daly '18 discovered during her time in New Orleans that she has "extreme empathy for those who are suffering," which can aid her in the future to "help other people realize their untapped empathy."
     No matter the destination, each trip was a worthwhile, eye opening experience for the students. Logan Daly '18 said, "Service is such a gift and everyone should do it because it not only helps others but also yourself and your soul."