An Exploration of How the Ignatius Community Reacts to Societal Norms and Parenting
If sometime in the future you have a career and you choose to have children, what would you feel pressured to do?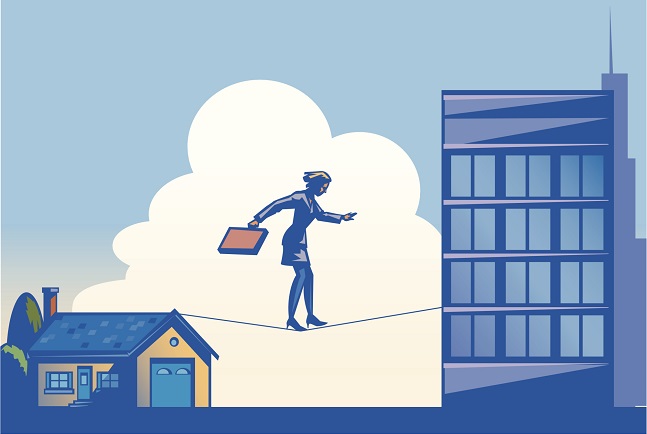 Ellie Boyle, Senior Writer
December 1, 2017
Title: An Exploration of How the Ignatius Community Reacts to societal norms and parenting
Deck: If sometime in the future you have a career and you choose to have children, what would you feel pressured to do?
    Long term, why are we here at Ignatius? To go to college, get a job, make enough money to support a family. But what type of family dynamic do we feel pressured to have? I decided to ask my peers one question: If sometime in the future you have a career and you choose to have children, would you feel pressured/expected to be…
A Provider

A Provider and a Caretaker

A Caretaker

I would not feel pressure to be either.
    For me and many of my peers, the option was B. What struck me the most was not their choice but their comments about this choice. Senior Ugomma Ugwu Uche said, "I feel expected to get a job, get married, and have it all . . . It's almost looked down upon to be a stay at home mom. Women bring down women who are stay at home moms." Senior Natalia Vasylyk, said, "I would want to be both and I feel expected to be both, but I don't want to be judged if I choose to be one or the other." Junior Julia Pangan said, "Depends on where I live: suburbs I would have to have kids, but in the city it would be different."
    For my male peers, Adam Chu said, "I would need to give them a better life, put food on the table." Though not one of the options, Adam's tilt away from the standard is striking, demonstrating a pressure that all parents would have at one point. Senior Hugh Quigley said that he "feels pressure to be both." Senior Patrick Hogan said that "everybody has a responsibility to their kids, but everyone has their own career aspirations that they don't want to give up." He also said, "I feel that if my significant other has higher earning potential than me, then it is only logical for me to be a stay at home parent. I would expect some criticism, but it is the best decision for a family if one parent must stay at home with the kids."
    The freshmen I interviewed strayed from the path of the upperclassmen. They all picked A: feeling pressured to be a provider. Gavin Troy said that though he would care for his children, he "would want to be the main provider." EJ Talarico said, "I would let my wife decide what she wants to do, but I would like to have a career." Connor Smith agreed and added that he would like to "be a good dad." Janie Hull said, "I would feel pressured to just have a career and then have a nanny be the caretaker since that's how I grew up and that's what my parents expect me to do." Timmy Ward said that he would like to "be the primary provider, but [he] would let [his] wife decide what she wanted to do."
    I thought I would continue my inquiry by asking those who are currently facing the dilemma: teachers who are also parents. I asked Ms. Schmiedeler, the head of the English department, known for her "Voices of Women" class, and Mr. McKeon, a Religious Studies teacher and moderator of Club Middle East, the same question as well as if this expectation or pressure changed as they got older.
    Ms. Schmiedeler grew up in rural Iowa knowing she wanted to have a career and be a mom. However, her situation changed when she married, moved to Chicago, and started working. After her second child, work became tricky. She began working part time, but thought both her job and children were suffering as she struggled to divide her time.
When her third and fourth children were born, Ms. Schmiedeler stayed home for six years. During this time, she knew that she would want to come back to work so she "kept [her] foot in the door at Ignatius, kept up [her] certifications, and tutored." Ms. Schmiedeler returned to work when her youngest daughter entered pre-k and worked with the administration to make it all more possible by having three month paid maternity and paternity leave.
    Ms. Schmiedeler concluded that life is made up of choices, especially when it comes to raising children and that the environment today has made it more manageable to "have it all." But choices still have to be made.
    Mr. McKeon responded in a similar way. How he grew up and what he was expected to do, but when he had the opportunity to stay home with his son, he had rather a different opportunity than most fathers have. "There is a societal norm that paternity leave isn't viewed as maternity leave is, most fields of work don't offer it. Like finance, paid paternity leave isn't as common, and so many of my friends didn't have my experience," he said. With his second child on the way, he says that the biggest difference between his leave with his first child and second "will be timing." With his first son, Mr. McKeon's wife immediately took maternity leave and he "took paternity leave when she returned to work." Upon the birth of his second child, his leave will start "right after her birth," which is expected in March. He looks forward to being there for these important early milestones during which he worked with his first child. The other major change is that his second paternity leave will last until the end of second semester, which is sure to make the transition back to work less stressful. He said, "the flow of your days goes very differently when your schedule is planned around the needs of an infant and their meal, sleep, and play schedules. Coming back to work for those two weeks was a big change from the previous months."
    Societal pressures and norms surrounding careers and parenting have changed since our grandparents were growing up, and even since our parents were growing up. However, today there are norms and pressures that affect both males and females in negative ways. Many strides have been made to counter these attitudes, but there's still a ways to go.