Ethics Take Saint Ignatius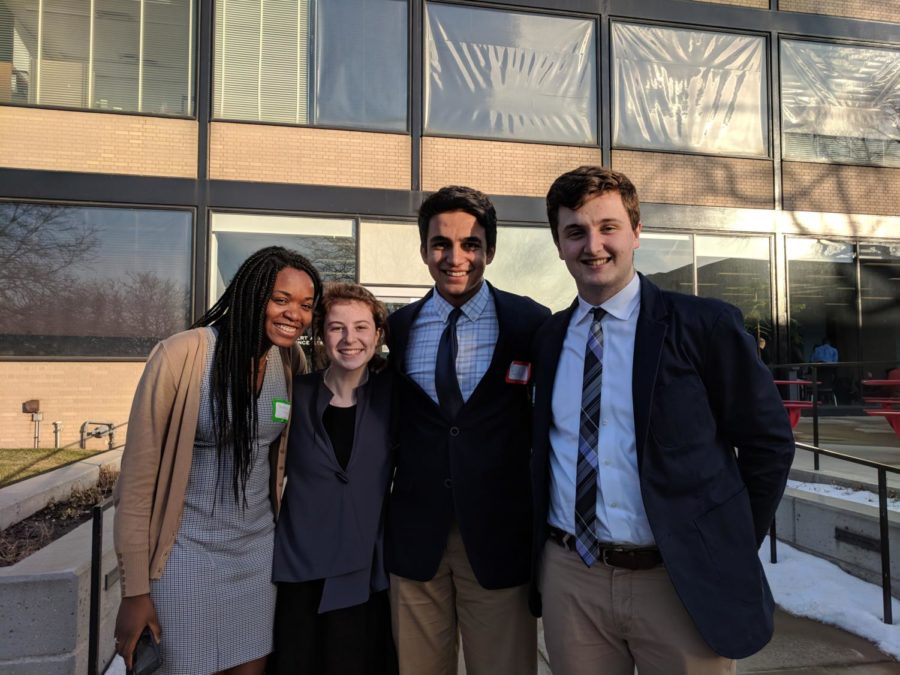 Bella Druckman, Sophomore
February 15, 2018
The Ethics Bowl Club, moderated by Nathan McPherson, competed at their first competition on January 20th, at the Illinois Institute of Technology, to begin their competition season as a new club at Saint Ignatius College Prep.
In the spring of 2017, Skye Balyasny '17 approached Mr. McPherson and explained her inspiration to create an Ethics Bowl Club at Saint Ignatius College Prep. "I started it after taking Mrs. Kennedy's religion class junior year and I really saw a need to create a place of discussion for students," said Balyasny. "Many students wanted to get involved in these kind of ethical debates but were athletes and couldn't participate in other more time-consuming clubs." Mr. McPherson was enthusiastic about her idea and the club officially began in the fall of 2017.
The club is different from other clubs at Saint Ignatius, such as Model UN and Yearbook. "Ethics bowl is probably most similar to debate," said Mr. McPherson, "The distinction being that in Ethics Bowl, you do not have to take a perspective that is in direct opposition to your opposing team. Collegiality is part of the scoring rubric and teams are encouraged to acknowledge the strengths and weaknesses of an opposing team's arguments."
Before each competition, participants are given prompts to prepare. "The prompts are fascinating. The team would often start debates amongst ourselves when trying to decide how to answer the prompts," said Tivas Gupta '19.
The prompts raise questions about serious issues. When given a print concerning the posthumous rights of a spouse, Mr. McPherson said he had to consider, " Does a conversation such as the one the husband and wife had regarding future children have legally binding implications? The next point to consider was, who has a greater weight in determining end of life considerations, a spouse or the deceased's family members? A third issue revolved around the ethics of having a child with someone who can not be a parent."
Despite the difficult prompts, students feel that the club brings out a positive side of themselves. "I've learned to address all aspects of a problem," said Triona O'Broin '20.
The participants feel as if there are many challenges that must be overcome. "The format was new, and we had never been to a competition before so we didn't know what to expect," said Gupta, "The trial and error component to the competition was frustrating."
"It's challenging because our team is very used to MUN and debate style competitions. It's hard to get out of that mindset it's also difficult to decide what stance you want to support," O'Broin answered when asked about the challenges faced.
However, the participants believe that there are many more benefits than drawbacks. As a moderator, Mr. McPherson said, "I love getting to work with such thoughtful, intelligent, and articulate students." Gupta revealed how the club affected his life when he said, "It applies to everyday scenarios. It allows us to view our lives in a different way."
"For me, it provides a different style of learning than I get in most of my classes usually, and during activity periods it is an interesting and fun use of my time," said Balyasny regarding the benefits of the club.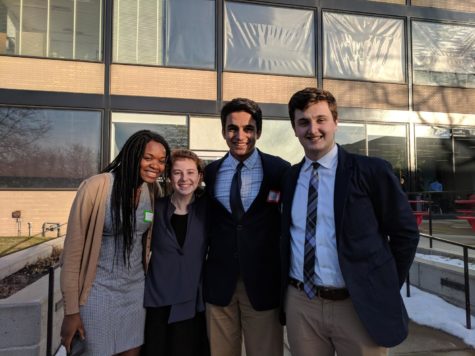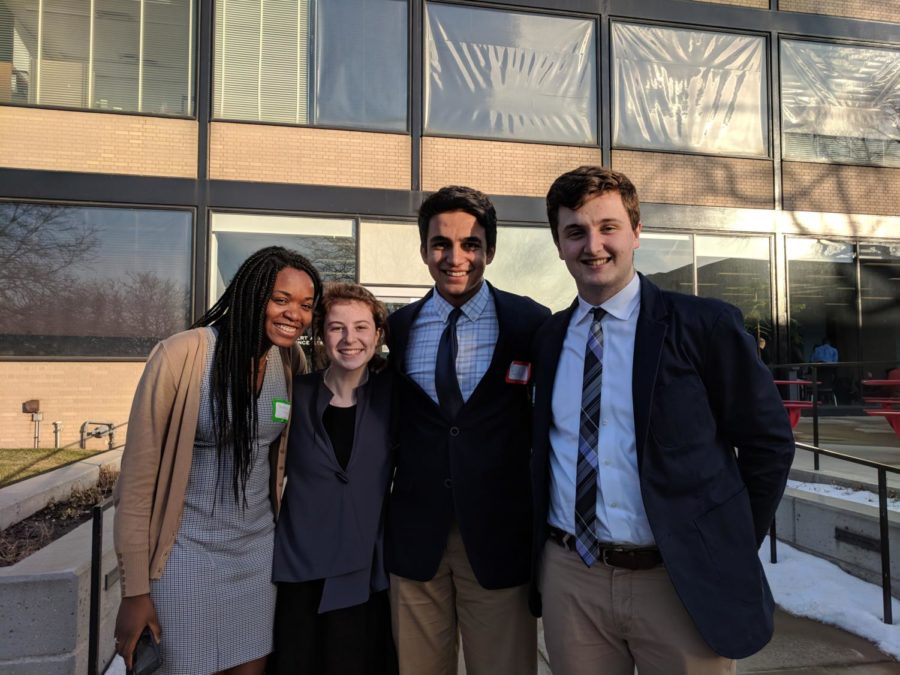 Since the creation of the club in the fall of 2017, the team improved enough to represent SICP in a professional manner at their first competition. Mr. McPherson is proud of their progress and said, "Our team consisted of sophomore Triona O'Broin and juniors Tivas Gupta, Serena White, and Pat Milito. They are all stars!"
Ethics Bowl practices during activity period and will compete annually at the Chicago Regional competition. Their goal is to win first place in the future which would allow the team to advance to the national competition held at the University of North Carolina each April.