Advice to my Freshman Self
Words of Wisdom from Senior Daniel McKay.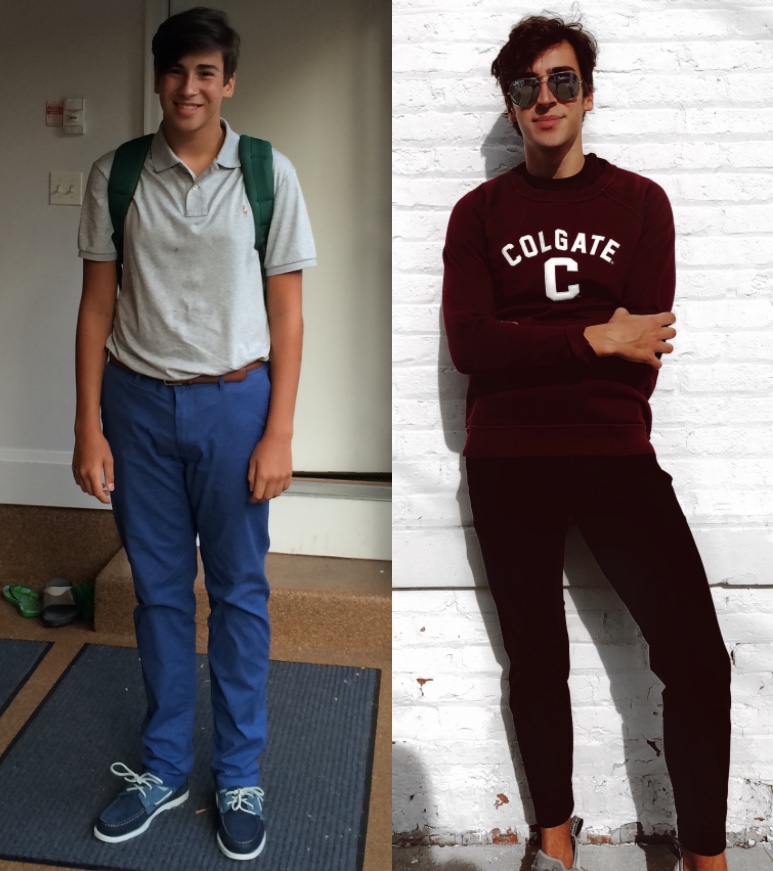 Daniel McKay, Senior Writer
April 29, 2018
In my second week of high school, one of the most traumatic events happened to me. I pranced into school, still high on life from the new experiences I was having. Seeing none of my friends yet, I decided to go to the bathroom (BIG MISTAKE). I went into the stall, and what happened next seemed to be in slow motion. The turquoise colored cardigan I had on (that I would not be caught dead wearing today) slid off my shoulders, and plunged into the toilet. It was completely soaked. In a panic, I grabbed paper towels, wrapped the sweater, and stuffed it into my backpack. I was horrified. That frantic boy could have used some tips on how to get through high school, so I decided to compile five that I think every Saint Ignatius student should see.
1. Do not freak out about JUG.
Coming from me, this tip is complete hypocrisy. I have zero JUGs and I have been living in fear from day one that I would get one. It blew my mind that a student could be so casual about getting multiple. As a Senior, I still fear that my fateful day will come. Yet, I recommend that future upperclassmen don't sweat it.
2. Don't feel pressured to follow all of the trends.
Had I followed this tip, I would have saved my classmates from the terrifying clank of my S'well water bottle hitting the ground multiple times a class. In high school, trends come and go, and trying to keep up can be somewhat stressful. Don't bother to follow each one because in the blink of an eye, the crowd will have moved on to something else.
3. Drink lots of water.
Those water bottle fillers don't exist for nothing. I've had countless afternoons where I feel completely restless. However, the simple task of have a few sips of water can be an energy game changer.
4. Make friends with the librarians.
The librarians are there to help you, not hurt you. They have an extensive knowledge on anything from citations to tech help. Also, it doesn't hurt to be friends with someone who has the power to kick people out of the library.
5. Be open to evolving friendships.
While I still adore my friends from freshman year, I completely acknowledge how much my friend group has shifted. In the beginning of high school, I struggled with this idea. I was so invested in my first high school friendships that I did not take advantage of the new ones that were ahead of me. Do not be afraid of evolving.
As I look back on my four years at Saint Ignatius College Prep, I recall the ups, the downs, the A's, the F's, and everything in between. It is easy to look in retrospect and think what you could have done differently. However, it is how we react to the lows that give us the highs. And to all the Freshman…take off your cardigan before you go to the bathroom.