Book Review: One of Us Is Lying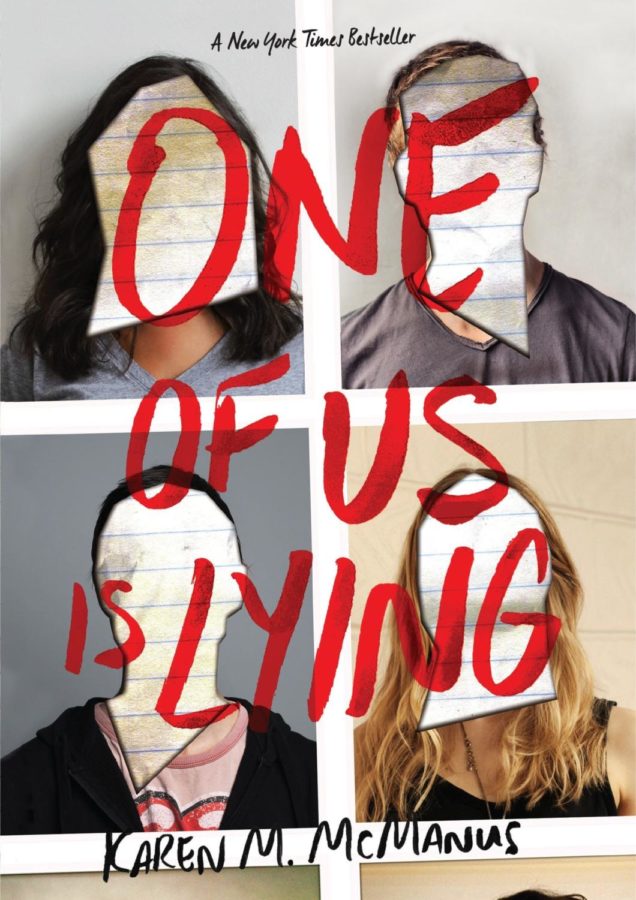 Bella Druckman, Arts and Leisure Editor
September 18, 2018
One of Us Is Lying by Karen M. McManus will satisfy the thirst for a book full of plot twists, drama, and high school realism. The four main characters embody four main high school stereotypes: the smart girl, the sports star, the beauty queen, and the dangerous boy. All four characters end up in detention one day along with another character named Simon, the drama king. Although they all begin detention together, Simon is killed before detention ends and the four students are suspects for his murder. Despite their claims of innocence, the accused are constantly interrogated by the police and prodded by their classmates. Eventually, they have to decide whether to let the case conquer them or figure out a way to prove their innocence.
The mystery is not solved until the very end of the novel and leaves the readers constantly changing their suspicions. The perspective of the novel changes with each chapter and despite the first person point of view from each of the suspects, it is impossible to decide who is guilty until the verdict is given. The change of perspective also allows readers to learn the secrets of each character and observe how they hide the secrets from the other characters. When the suspense and the plot twists work hand in hand, the reader finds it impossible to put the book down.
Although the book is set in a public school, the classic themes of high school are applicable to every reader who has experienced high school. Readers will revisit the themes of strict technology rules, homecoming excitement, and college preparation. By examining the plot through the eyes of each character, the reader can indulge in four different high school experiences.
One of Us Is Lying takes place between the months of September and November and is consequently a perfect read for the first few weeks of school. Reading a few pages before bed each night is a perfect solution to calm the brain before going to sleep. The only question that remains after deciding to read it is: Who killed Simon?