Wolfpack Football 2018
A quick look at the Wolfpack's season so far.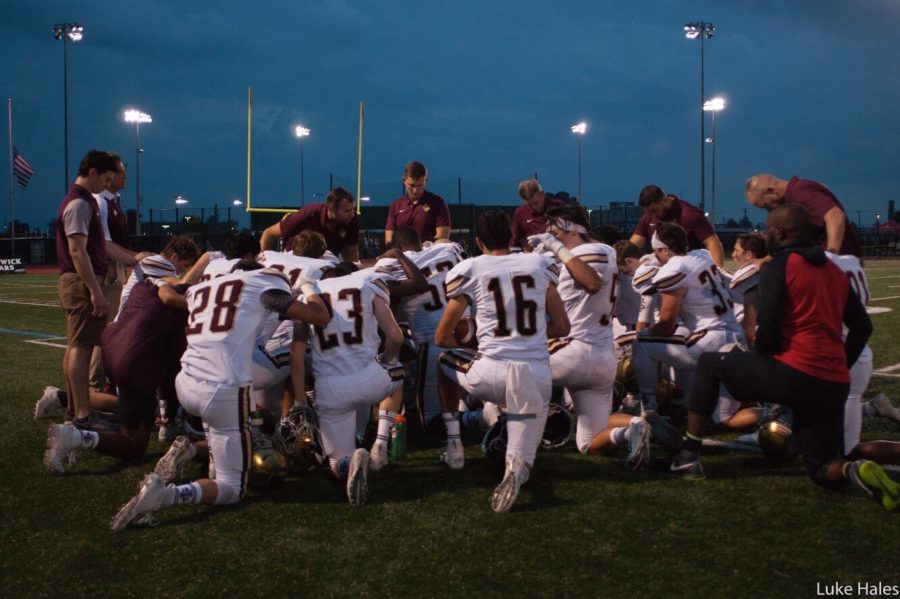 Ethan Haller, Sports Editor
September 20, 2018
The Wolfpack has come out of the gates hot, starting the season at 3-1, with wins over Gavin, Fenwick, and St. Joseph with scores of 33-0, 34-0, and 46-0 respectively.
Last year, the Wolfpack finished with a well-earned 10-2 record, their first 10 win season in school history, and finished with their first CCL Title since 1945. They also fought their way all the way to the schools' first prep bowl appearance, which resulted in a heartbreaking loss to Simeon.
The Wolfpack knows they cannot stall this early in the season, as they look to bounce back from their tough 14-7 loss last week at the hands of Hope Academy. The Wolfpack will face tough opponents like Mt. Carmel and DePaul Prep later in the season. The Wolfpack is led by an experienced core of upperclassmen who know what it takes to be successful. As junior safety/A-Back Michael Preston put it, "We expect to play even harder every game". Hopefully the Wolfpack's hard work will result in a win this Friday against Loyola Academy.