Oscar Romero Inspiring Us to Pay It Forward at Saint Ignatius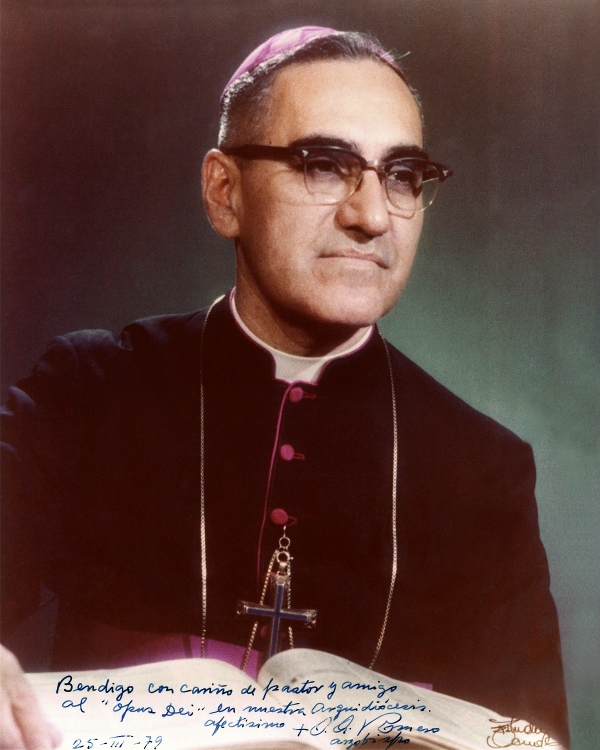 Oscar Romero, the focus of our first Ignatian Values Day, has an important story not many of us knew, and is perhaps difficult for us to relate to in our own lives. After all it's difficult to put one's self in the position of a martyr willing to oppose an oppressive, military-backed, autocratic government. While he preached non violence, his message was to obey God, not the government. This made him a reviled enemy of the state, and eventually led to his assassination. Pope Francis declared Archbishop Romero a martyr, and the Church formally beatified him in May of 2015. For most of us, his sacrifice and courage in the face of such overwhelming conditions is more than we can translate and apply in our own lives.
So, this raises the question: "How far are we prepared to go to stand up for what we believe?" Oscar Romero was a fearless defender of the poor. He spoke out against poverty and social injustice. He used his unwavering faith to stand up for his beliefs and inspired people to fight for a better future. We encounter injustices and witness acts that lack civility, every day. So we are faced with a choice — ignore it or stand against it. We don't have to risk our lives. We always feel that we have to make a big difference in the world — change it for the better. What we often don't realize is that one small action, a simple act of kindness, can have a profound impact.
This summer I was visiting colleges, like many of us do or will eventually. At Fordham University, the student tour guide recognized there were two of us from Saint Ignatius in his small group. He had to introduce us. We had never laid eyes on one another. Granted he was a senior and I was a junior, but we walked the same hallways. We must have been in Tully at the same time. We had to travel a thousand miles to connect. It made me wonder — maybe I need to do more and maybe it should start on Roosevelt Road.
I remembered another "Fordham Man", the revered football legend, Vince Lombardi. Lombardi gave each of his players the same message of how to treat their teammates. He said, "You've got to love him and maybe that love would enable you to help him". There is no doubt he took this directly from Saint Ignatius of Loyola. Lombardi built the Packer dynasty by convincing these giants of men to love one another. When you love people, you will help elevate them and you will work harder to succeed with them.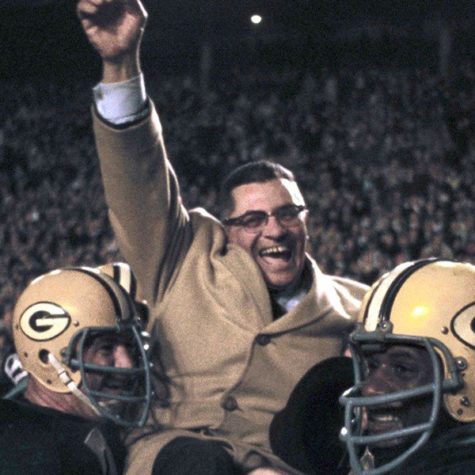 Oscar Romero's legacy, Vince Lombardi's life lesson, and my fortuitous meeting at Fordham, inspire me to take a small step. I'm convinced this all starts when we know each other. I'm going to make it a point to just say hello every day to at least one person I don't know. I invite each of you to join me in this simple expression of kindness. Take it a step further, and invite someone new to sit with you in the dining hall or in the library. Small acts like this may lead to other random acts of kindness. Before you know it we are all "paying it forward". Think about the possibilities. Imagine the place Saint Ignatius could be if we were all simply kind to one another. Small acts like these will eventually translate into larger protests against injustices in the world we might face in the future. So go out and bring joy to people. Use Oscar Romero's legacy as your motivation to stand up for what you think is right. As he once said, "We cannot do everything, and there is a sense of liberation in realizing that. This enables us to do something, and do it very well". Go and find your "something" and do it as well as you can, and I promise you will find happiness and bring others joy along the way.