New Club at Saint Ignatius Working to Help Tackle Water Crisis

One billion people around the world don't have access to clean water. We are fortunate to live near Lake Michigan, where freshwater is in abundance. It is easy for us to take that for granted. There are extreme shortages elsewhere around the world. In many countries, the water sources used by people are also used by animals, and carry many types of bacteria and diseases. As a result, drinking it can be dangerous and lead to health risks and illnesses. In countries with high child mortality rates, diarrhea is the leading cause of death. More than 90% of death due to diarrhea is caused by unsafe water, poor sanitation, and insufficient hygiene. Women and young girls living in these places carry 40 pounds of water daily for as much as 5 kilometers. Young girls are dropping out of school at early ages to supply water. They end up being illiterate. When half of a community is uneducated and has to divert energy to supply water instead of working, the people don't raise their standard of living. The community suffers from this inefficient system and cannot move forward.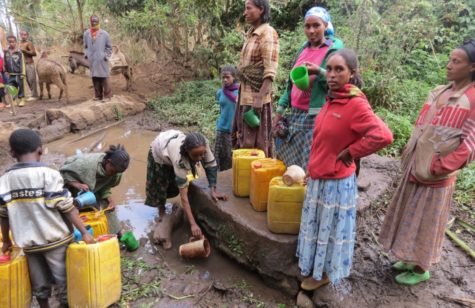 This issue is particularly important to one of our classmates, Angelica Diaz. Angelica is the founder of the new club at Saint Ignatius called Water1st.
Water1st is an organization that supports sustainable water and toilet projects for the world's poorest communities. This improves health, creates opportunity, and breaks the cycle of extreme poverty. Every year, Water1st chooses one of their partnering countries to focus on for that year. Their partnering countries include Honduras, Bangladesh, Ethiopia, India, and this year, Mozambique. This focused concentration has lead to more successful projects. They are able to focus resources needed in a specific country. Water1st is able to work with local organizations and community members to build water systems that will deliver clean water to each home in the community. What sets Water1st apart from other organizations is their 100% success rate. They have completed over 2,000 projects and all have been successful. The key has been their continued follow-up to ensure that all the water systems are still functioning properly.
When asked why she chose this particular worldly issue and organization, Angelica said, "I specifically chose the water crisis because water is the foundation on which many other problems arise. For example, the education of children is hindered if they do not have access to water. Additionally, serious health issues start to develop if communities cannot access clean water. It's really the root for many problems, which we don't often realize. It was really important for me to chose to address an issue that is global and one that will work to solve other problems as well. While I don't have a direct connection to the water crisis, I have seen how communities rely on the water sources for so much, and what impact clean water can have on entire communities."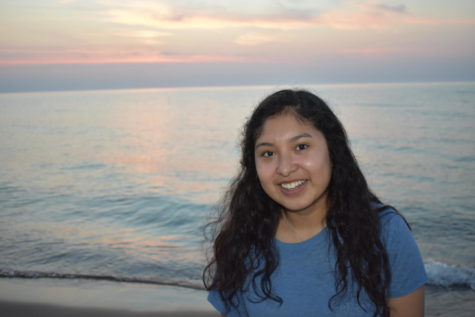 As the founder of this new club at Saint Ignatius, Angelica is chairman of the board of Water1st and its first president. I will be joining Angelica as a board member. Science teacher Ms. Nickless will be the club moderator. The mission of this nascent organization is to raise awareness of the water crisis worldwide and to devise a plan to raise support and funds for this important issue. At meetings, we will be discussing and exploring realistic, long-term solutions for the water crisis. Students are encouraged to be a part of the club, but also to participate in activities outside of school. These include the "Carry 5", a five kilometer walk in solidarity with the many people worldwide who still carry water every day that distance, or the "Give Water Give Life" gala. Even small things like having a bake sale or community walk and donating the proceeds to the Water1st Foundation make a big difference.
Angelica's passion in her pursuit to tackle the clean water initiative should inspire each of us. We can do the same. This could be with the Water1st club, or with a another issue of your own calling. As Ignatians, we are called on to be men and women for others. Angelica is a great example of someone who possesses Ignatian values. I for one will strive to follow her example. Won't you join us?