A Tale of Two Cookies
Once upon a time, in the second semester of 2018, Quest brought upon a change that would affect the entire student body forever. Tragic for some, the legendary cookies had been replaced. Inside the clear plastic bag was a new type of cookie. A crunchier, larger chocolate chip cookie had taken the position of the old chewier cookie that was served in the past. This marked a new era in Ignatius history. A divide had been created. Students either take the side of the older cookie, or the side of the newer cookie. The divide seems pretty 50/50 across the three grades left that have experienced both cookies. Although, it is hard to believe that there would be a perfect split making each side even. It is time to know fair and square which cookie most people prefer, but first they should each be examined.
A thinner and less crunchy kind, the old cookie was a must have food for all shadows to try on their shadow day. If eighth graders were undecided on which high school to choose, there is a very good chance that this cookie contributed, at least a little bit, to their reasons for choosing Ignatius. Unlike the new cookie, this cookie would bend in half a little while pulling it out of the bag because it wasn't as crunchy. Not to mention, this cookie was known for its greasiness. Although it contributed to the flavor, some people didn't appreciate the greasy effect it had on your fingers.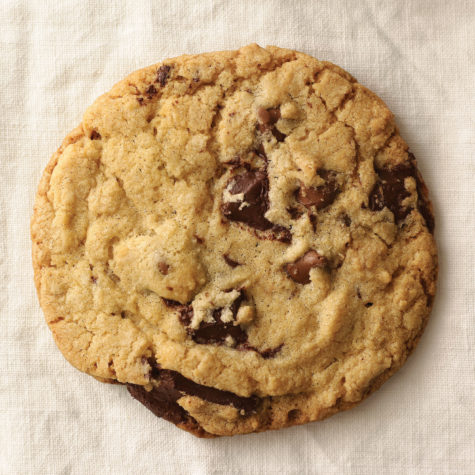 Less greasy and more crunchy, the new cookie has stolen the hearts of many Ignatius students. Aside from it being crunchier, the cookie has larger chocolate chips making it ideal for all chocolate lovers. These cookies are slightly smaller than the old ones, but do not let that be deceiving. It is so filling and it tops off a panini perfectly.
Nonetheless, every student can probably agree that at some point at their time at Ignatius, they have indulged in one of these two delicacies. Whether you treat yourself after a hard test or you just have a sweet tooth, these two cookies have affected the lives of all Ignatius students. Thank you, Quest, for providing us with your marvelous food, Tully Hall would truly not be the same without them.