One of Ignatius's newest clubs, Water1st, is celebrating the holiday season in a unique way: making and selling soap to help the water crisis around the world. Water1st, an international organization that strives to end the water crisis around the world, is a new club at Ignatius, founded by Angelica Diaz '20, and co-run by Lauren Jasen '20. Ignatius's branch of Water 1st strives to help the water crisis in countries, such as Bangladesh, Honduras, Ethiopia, India, and Mozambique, by creating awareness and providing initiatives to promote change around the world.
The water crisis is extensive, with many repercussions regarding women's rights and illnesses. In many of the countries that Water 1st serves, women and girls spend all day tirelessly walking to collect water for their towns. This prevents many of the girls from attending school, which prevents them from attaining similar jobs to their male counterparts. Similarly, waterborne illnesses travel fast, especially in countries affected by the water crisis, as their sources of water are few and unclean. Many have unfortunately been affected by waterborne illnesses, which Water 1st strives to diminish as well, by providing clean water sources in all of their projects. Angelica Diaz '20 was extremely moved by the severity of the water crisis, which seems to have relatively little awareness around the world. She said that "The water crisis is really the foundation for so many other global issues. It was important to me to not only work to end the water crisis, but also work to end other important issues like poverty and children's education."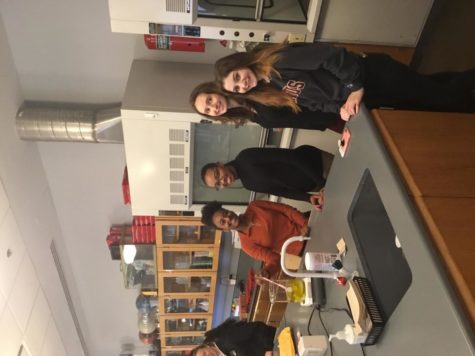 This holiday season, the Water 1st club at Ignatius is making to soap, to sell and donate the money to Water 1st. The significance of selling soap to help the water crisis is moving; as stated by Jasen '20, "We wanted to find a product to sell to give the proceeds to Water1st, but also one that would make people aware of the global water crisis and the leading organization trying to tackle it. Soap offered an interesting dual purpose; first people use it with water to clean things. Second, it is made of all natural ingredients, so it is a great eco-friendly holiday gift." Where can you get this soap? Pending approval from the school administration, Water 1st plans to sell the soaps at $5 a piece during basketball games, but if you can't make it to a game feel free to email Lauren or Angelica, who would love to sell you one for a great cause.