Oh, the Places You'll Go with the Seussical Crew!
The Saint Ignatius Harlequins put on six productions of "Seussical the Musical" this Fall 2018 and the crew behind the cast helped the show reach its fullest potential.
The crew encompasses seven categories: costumes, makeup, set, house, sound, lights, and props. Each crew plays a pivotal role in the production of each show. Without the crewmembers, actors would not be in costume, have makeup, or be illuminated on stage.
Each crew offers a different asset to the final production. Vanessa Gutierrez '19, crewhead of lights, said, "A lot of what our lighting designer does is pull the audience's attention to what is important on the stage. In shows where we use projections, a lot of what we do is actually to move the story forward and set scenes apart."
All of the underlying elements that breathe life into shows are produced by each crew. Deirdre Flanagan '19, Sound Crewhead, said, "Our crew does sound, which means we add music, microphones, and sound effects to the shows." Whereas Piper Foellmer '19, Set Crewhead, said, "Set crew adds the set, which allows the audience to better imagine themselves part of the show."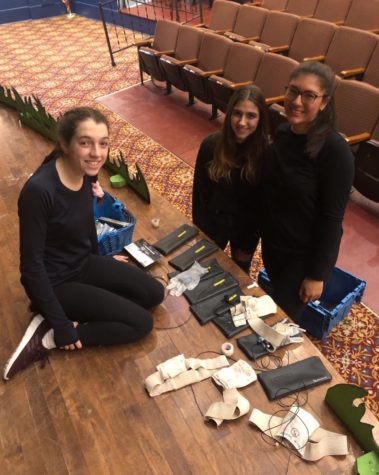 Crew Members also keep the show moving. Kate Bryar '20, Costumes Co-Crewhead, said, "The costumes crew helps everyone with their quick changes backstage. Every show has numerous changes, some in as little of time as about 20 seconds! The crew helps get everyone changed quickly and ready to get back on stage!"
With the help of the crew, the actors can grow closer to their characters. "Stage makeup," said Frances Harmon '21, Makeup Co-Crewhead, "is a great way for actors to get into character, and it's lovely to be a part of the transformation." Deirdre Norton said, " Costumes adds a special addition to the show where the actors can really learn more about their character and can embody who their role represents. It adds a layer of depth in character development that is often not noticed very often. In a costume, you truly feel like the character."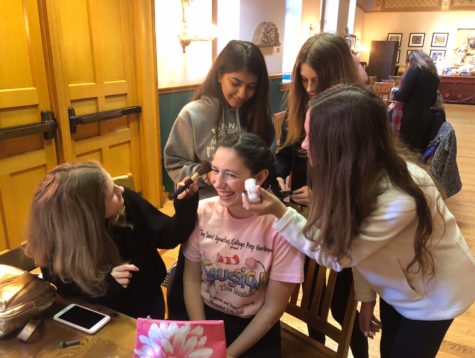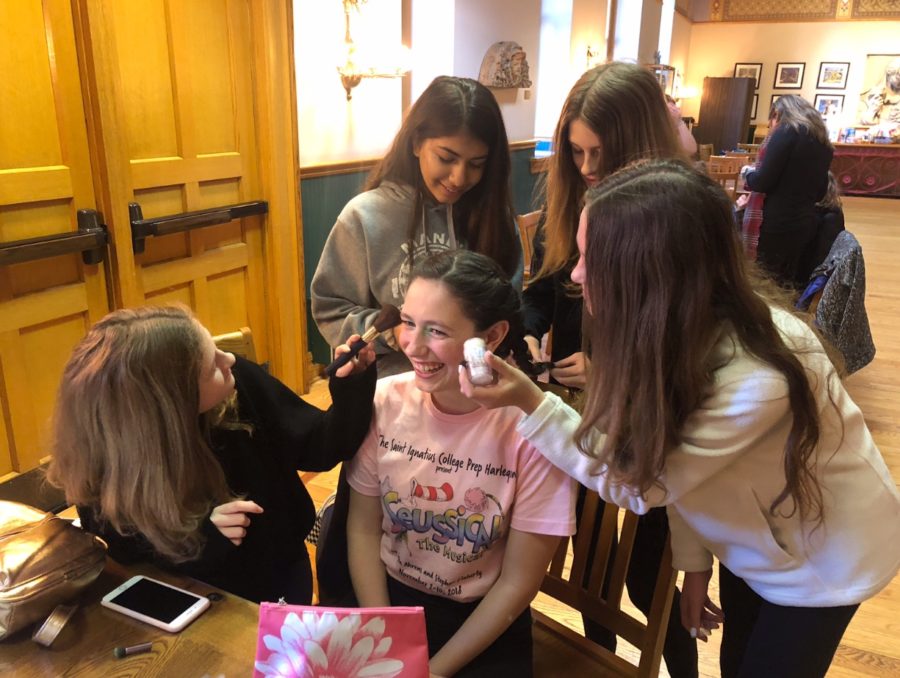 The crew also adds a friendly atmosphere for the audience. Sofia Sanchez-Plesha '19, House Crewhead, said, "House Crew creates a friendly face for people attending Harlequins shows and helps with important logistics such as ticket sales and ushering others that go into a production."
In spite to their hard work, crewmembers cannot seem to wrap their heads around the successful outcomes of their productions. Deirdre Norton '19, Secretary of Harlequins, said, "Seeing everyone work together to create something piece by piece is something that is so unique to theatre. Every single day there is a new asset to the show that you've never seen before. Every day something magical happens on stage."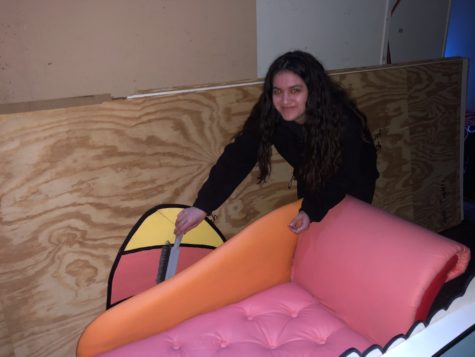 The members of Harlequins grow very close throughout the show. The cast and crew are like one family and the show allows the Harlequins to create theater and relationships with others. Sofia Sanchez-Plesha said, "I love that people are able to work together to create something spectacular."
The Crew is a loving group of people who want to express their love of theater through their method of backstage work. Madison Staszcuk '19, Props Crewhead, said, "It is crew that will allow you to express your creativity, meet new people, demonstrate leadership skills, and become part of the Harlequins family'