Oh My Golden Globes! Sandra Oh Makes History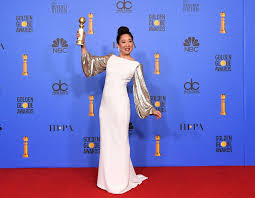 During the 76th Golden Globes, Sandra Oh, known for her leading role in "Grey's Anatomy," made history for not only being the first Asian host of the Golden Globes, but also the first Asian woman to win Best Actress in a TV Drama.
Sandra Oh is a Canadian born actress who is a first generation Korean-Canadian. She had a humble beginning in her small town of Nepean, and went to the National Theatre School of Canada after graduating high school. Her family was disappointed because she was straying from their desired path of education, but she pushed forward to achieve her dreams.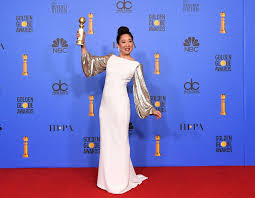 After Oh completed her education, she entered the film world. Her first big role was in "Evelyn Lau," which boosted her popularity enough to receive many other roles. Oh's first acting nomination was for a Gemini Award for Best Performance by an Actress in a Leading Role in a Dramatic Program or Mini-Series for her role in "Evelyn Lau." This nomination in 1995 was followed by more than fifteen other nominations. For the 76th Golden Globes, Oh's nomination and victory because of her role in "Killing Eve" caused her to become the first Asian woman with multiple Golden Globes.
Oh's talent and humor did not go unnoticed as she graciously accepted this award alongside her co-host Andy Samberg at the Golden Globes. The pair worked together to give the ceremony the prestigious, yet entertaining atmosphere it is known for. Oh is making strides for both women and Asians. With each new achievement made by a woman, new doors are opened and new bridges crossed. When Oh accepted her second Golden Globe, she showed little girls can find success from humble beginnings.