Queen of Mystery
How different would the world be if literary characters like Mr. Darcy, Ronald Weasley, Jo March, and Elizabeth Bennet did not exist? England is rich in literary history, with female authors like Jane Austen, Virginia Woolf, Emily Blyton, J.K. Rowling, and countless more. One author that seems to not get enough recognition is Agatha Christie.
Born in England in 1890, Christie wrote through many turning points in history such as World War I, the Great Depression, and World War II. As readers get further away from her era, her literary legacy still exists, but seems less popular with the younger generations of the twenty-first century. Despite this fact, Christie is the most published author of all time, only outnumbered by the Bible and Shakespeare. Known as the "Queen of Mystery," Agatha Christie wrote sixty-six detective novels, fourteen short stories, and nineteen plays. On top of that, Christie taught herself to read and got her first formal education at the age of fifteen. Her first mysteries were published before women could even vote in her home country.
Described by her peers as a "person who listened more than she talked, who saw more than she was seen," Christie's novels were inspired by things she encountered in her everyday life. In her autobiography, Christie revealed that "Plots come to me at such odd moments, when I am walking along the street, or examining a hat shop…suddenly a splendid idea comes into my head." While publishing her books, Christie would dictate her stories into a dictaphone, and then a typist would input her words into a typewriter for her. Some of Agatha Christie's role models and inspirations came from other universally known women authors including Louisa May Alcott and Edith Nesbit.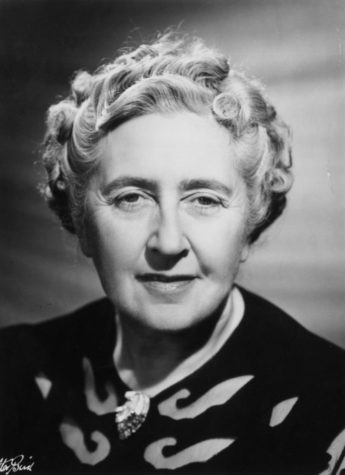 All of Christie's mysteries leave readers on the edge of their seats with gripping plots. Ironically, Agatha Christie disappeared for a short time in her own life. After kissing her daughter goodnight on December 23, 1926, she hopped into her car and drove away. She vanished for eleven days, and was finally found in a hotel in Harrogate. She went under the name Theresa Neele during her disappearance, which was also the name of the lady her husband was having an affair with.
When found by the police, Christie claimed to remember nothing. Biographer Andrew Norman believes that Christie's "state of mind was very low" and that she was suicidal and going through depression at the time. Nevertheless, she did not let this lowpoint define her. She wrote dozens of mysteries after this and won numerous awards. Her most notable award was when she was made a Dame of the British Empire.
For readers who are new to Agatha Christie, her mysteries consist of four different collections: The Hercule Poirot mysteries, The Miss Marple mysteries, The Tommy and Tuppence mysteries, and her independent mysteries that do not belong to a category. These mysteries do not need to be read in a specific order, which is one of the great things about her stories. Some of her most well known classics include And Then There Were None, Murder On the Orient Express, and Death on the Nile. Whether you are nine or ninety-nine, these mysteries will fulfill your desire for a good read. Christie has a very unique way with words and all of her stories are relatively short which is why they are so enjoyable to read. They pass the test of time and will still be great reads for generations to come.