Wolfpack Rugby Pounces on St. Rita in Home Opener
The Ignatius Rugby Team Defeated St. Rita 45-12 April 5th
The Wolfpack Rugby Team was on their first hunt of the season April 5th
The match between St. Rita was the first match of the season for the squad. It was a beautiful night for a tilt between St. Rita and seeing the Wolfpack defeat St. Rita was even more beautiful. It was a scoring fiasco for the Pack.
A score in rugby is called a "try" and there were plenty of those Friday night. Four players, Emmett Allen '19, Mofolarin Walter-Johnson '20, Zach Allen '19, and AJ McDevitt '19 all successfully made their way to the end-zone for a total of 45 points compared to St. Rita's 12. From the very start of the game, Ignatius was more physical than St. Rita. The boys were playing with true grit and heart all game, they have to. The team only consists of 17 players. Earlier this year, they were on the bubble about even having a team. It is remarkable how hard this crew works day in and day out.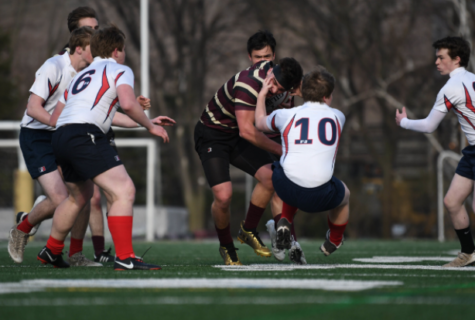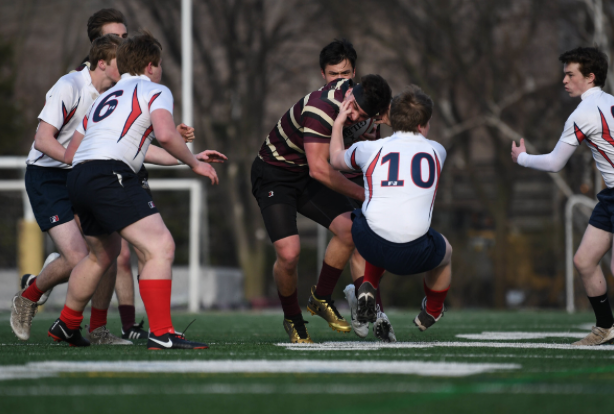 When interviewing senior captain Campbell Callam about the game, he was more than happy with the outcome saying "It felt amazing. We weren't sure on how everyone would play because a lot of guys were first timers but it was great  to see it all come together and work out well in the end." Needless to say, the hard work and effort being put forth in practice is paying off. The Rugby team is on the prowl again April 11th against Brother Rice.