Business Starts-Up at SICP
St. Ignatius introduces an Entrepreneurship class to the curriculum.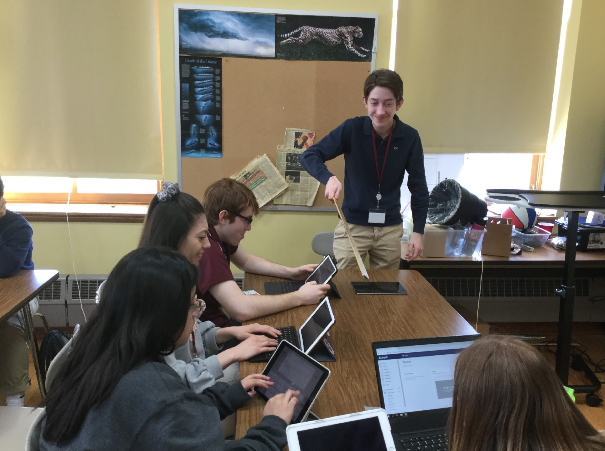 Hunter Spohnholtz, Writer
May 16, 2019
For several members of the St. Ignatius community, business is a serious and popular career path.  Many people talk of majoring in finance, marketing, or management, but few know the basics of business outside of The Wolf of Wall Street. Unfortunately, this does not really fit under the "experience" category on a resumé, but fear not, business classes are at SICP.  
Patrick Singler, the founder of Ignatian Innovative Design Entrepreneurship class and manager of the Saint Ignatius Business Society, has put in countless hours to start the roots of a business curriculum at SICP, and his initial class is reaping the benefits.  With 22 guest speakers in the first semester alone, the class allows for students to discover their interests in the business world. Mr. Singler explains the class as, "Students in this class have one task, build a real business…The teams start by coming together to brainstorm on a problem that exists in the world…then, finding out if this is a problem worth solving…This leads to discovering the competition that exists and uncovering what type of person would be their customer.  The student teams must also look into how they will market their product/service…Most of the second semester will deal with actually building the product, testing their idea in the real world, selling to customers, and finally pitching in a "Shark Tank" style end of the year pitch."
Currently, the class consists of both seniors and juniors who make up five teams each with different businesses.  HeyWait is a company that has developed a small button system that allows for customers in a restaurant to communicate with the kitchen staff whenever they have a need or desire.  "The business class has definitely been one of the more difficult of my curriculum, but it has taught me lessons that will actually be of use in a career of business," said Chief Marketing Officer of HeyWait.  Gotta Go is a software company looking to develop an app for tourists and residents of a new city who have particular restroom needs.  The app allows for people to rate restrooms on expansive criteria. Infinitune is working to create a revolution in the technology of headphones by building a pair that can charge while in use.  QuickFinder is developing a GPS tracker used to track and monitor construction equipment for contractors.  Flip Seat is working to create an interface that allows people attending concerts or sporting events to trade seats at a reduced cost.  Every team has just finished their initial pitch to a board of advisors in order to receive minimum viable product funding up to $500.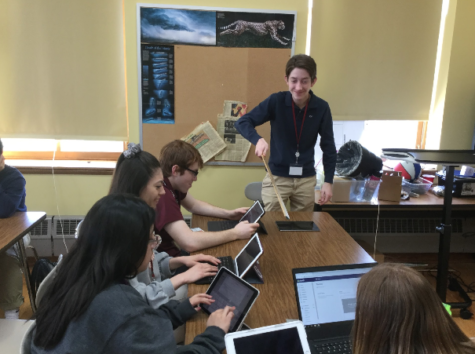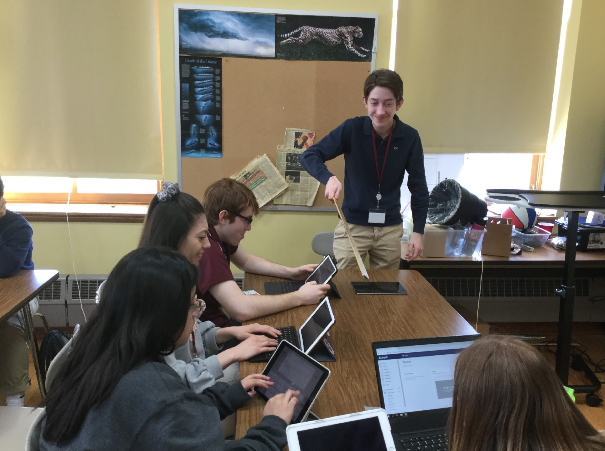 Mr. Singler hopes to expand this class, and his students believe it can become a staple of the SICP curriculum.  The class is expected to be offered for Honors credit next year, and is a choice for anybody up to the challenge or with an interest in business.  "The skills learned will translate into any career in any field. 90% of the class is working in teams, collaborating to get a shared project completed successfully and effectively," said Mr. Singler when asked about how the class prepares students for their future.  Furthermore, the class is looking to receive a modernized space with "group working stations, monitor's on the wall, white boards everywhere, and comfortable modular furniture." Next year's space will feel more like a Google-style startup office rather than a highschool classroom.
The Entrepreneurship class has caught the attention of many, and Mr. Singler's hard work looks to be paying off as the class has big things planned ahead.  This class is an obvious choice for any sophomore or junior making their choices for next year's classes in the coming months. Mr. Singler says, "This is for everyone!  It is project based learning that allows you the freedom to go big! Whether you are a bookworm, athlete, artist, techie, or just plain interested in ideas this class is for you."