Why is Quarantine the Best Thing That Has Happened?
Yes, you read that correctly.  Quarantine has been a wonderful and much needed experience.  Obviously, it is not the end to senior year we were expecting or looking forward to having.  Just because it's not ideal doesn't mean we can't enjoy this experience as well.  Quarantine has allowed me the opportunity to learn many things about myself and about life in general. It has allowed me to reflect more deeply and appreciate ordinary things that would have otherwise been taken for granted in the fast-paced world of today.  
As the wise Ferris Bueller once said, "Life moves pretty fast.  If you don't stop and look around once in a while, you could miss it."  Ferris is absolutely right.  Life before quarantine was a speeding roller coaster where moments were missed or just simply under-appreciated.  However, in quarantine, every moment is amplified and means so much more than before.  Every smile, check up text, or conversation with the family member is valued.  In a way, quarantine has allowed time to slow down and made me not only recognize the important things in life such as family, but actually allowed me to take action and make an effort.
So what have I done with all this extra time?  So much that I feel a little like Phineas and Ferb.  If anyone wants to write a theme song of my activities I would appreciate that.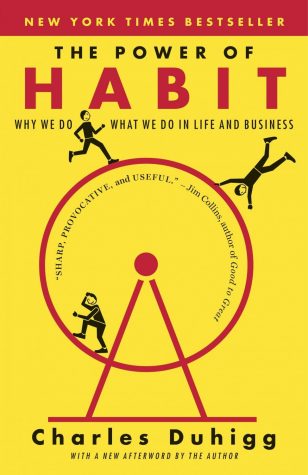 I began my quarantine with the mindset of being super productive, so I gave up TV and began to learn simple card tricks and refocus on studying chess.  I never got a good handle on magic and my freshman sister was unimpressed.  In my defense though, what can impress a freshman these days?  I certainly do not know.  After two weeks of failed magic, I gave it up and joined a book club with my friends.  The book club is the best thing I've done this quarantine.  The book club has read engaging books that include "The Power of Habit" and "1984."
The discussions are vibrant and full of life even when we drift way off topic and the book club simply becomes a FaceTime hangout.  The book club provides the opportunity to stay connected with my friends and gives us a good excuse to see each other multiple times a week.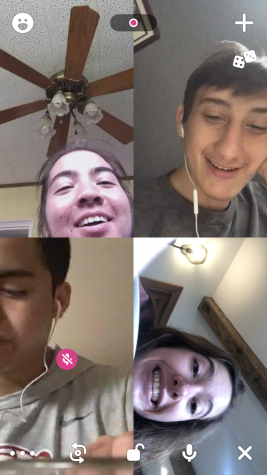 I also eagerly sought to implement better habits in my life and had a routine I would follow that included waking up at 6:30 a.m. everyday.  However, I once again failed after 7-10 days.  With so much time and boredom striking once again, I decided to open my pool just a few days after it had snowed.  This has not amounted to a lot of fun due to typical Chicago weather and the fact that my pool is absolutely freezing cold.  I have found a new time passer, which once again involves me breaking a rule I placed for myself of no television.  I have watched three seasons of Survivor.  Two of these seasons I watched in just two days each.  This is why I gave up television in the first place because it can take over one's life.  I am now in a battle against myself in which I have given up Survivor until my AP tests are taken.  Either way, I am going to win.
Quarantine is certainly not the ending to our senior year we wanted.  However, we must find the good in all things.  Many of us may feel disconnected, but none of us are in this alone.  The Ignatius community is stronger than ever.  So strong in fact, it transcends past the social distancing boundaries and into our hearts.
The way I see this whole situation is that, yes, people are not able to see each other or finish high school the way we initially thought.  However, as long as the feeling of love and the bonds we have made are felt, our time at Ignatius is never really over.  This is just the beginning.  You are loved.