Letter from the Editors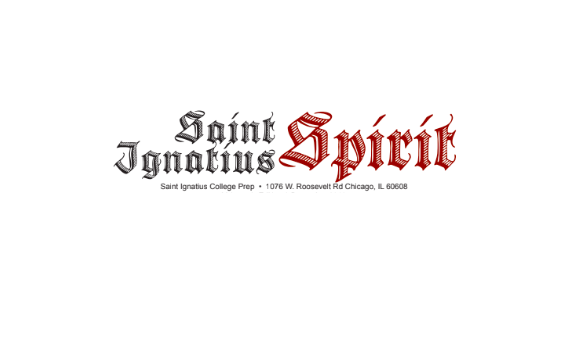 Dear Saint Ignatius Class of 2020,
We began our time at Ignatius as the Class of 2020, full of pride that we had not only a great year to graduate in, but that we were also the 150th graduating class of Saint. Ignatius. Little did we know that on Friday, March 13th, of all days, we would exit the doors of Saint. Ignatius for the last time. We said good-bye to muffling our laughter in the library when we were shushed by Ms. B, saying hi to our friends as we waited in line for a Quest cookie, and excitedly getting ready for sports games as we anticipated the thrill of cheering on our friends from the front row. This is a loss. There's nothing else to say about that. The senior slow day, tailgate, and prom amidst the rising heat of May was taken away from us. Not only that, but we were robbed of our chance to walk across the stage with the knowledge that we would have a whole summer ahead of us to be with our friends before we departed for our own separate adventures. However, we will persevere and shine in our own unique ways.
Over this past year as your editors in chief, we have made an effort to represent the student body as a whole in each issue. In a special way, we want to honor each member of the senior class. As you will see in this issue, each unique personality has been showcased.  Countless students wrote heartfelt articles that were just so clearly them. Even the pictures we received for the superlatives showed the care that the class of 2020 puts into their hard work and relationships every day. The laughs we have shared will fade into memories, but the love we have for each other will persist for eternity. 
The class of 2020 is comprised of a group of individuals who love deeply, try with the knowledge that failure is a possibility, and are not afraid to be silly when times are tough. We have shown what it means to make the most of a tough situation. Even though we were robbed of our final pep rally and clap out on the last day of school, we have shown resilience. We check in with our lowerclassmen to make sure they are staying happy and healthy during this tough time. We social distance to prevent this disease that has affected humanity forever from spreading. We show up to zooms with big smiles and laugh it off when we happen to have slept past our alarm and missed a class. We tell our friends we love each other. We hug our family members. We are teenagers figuring out where we fit into this crazy world we live in. 
We were the generation born because people needed to believe there was good in the world after the horrors of 9/11. Our formative years have been shrouded with school shootings and catastrophic climate change. As far as destiny goes, our childhoods have been prophetic. We have the tough skin to face the harsh realities of the world, the creativity to come up with proactive solutions, and the empathy to work for those on the outskirts of society. It will brand us for the rest of our lives. We are the 150th Class of Saint Ignatius. The class who was robbed of so much, but used it to change the world. Remember your roots. Remember where you came from. We are the Wolfpack. We began with I and end with us. 
Your editors-in-chief,
Bella Druckman and Caroline Molloy