Fall Sports During the COVID-19 Pandemic

The Covid-19 pandemic has turned everyone's normal lives upside-down. From school and work to travel and the economy, no aspect of life has been left unturned, and sports is no exception. Many professional sports teams in the NBA, NFL, and MLB have cut their seasons short. Schools across the country have cut their sports seasons this fall, and many student athletes are left with no activities to do after online learning ends for the day. Luckily, some Ignatius fall sports teams have been able to have shortened seasons. The golf, swimming and diving, tennis, sailing and cross country teams have been able to safely have altered seasons this year. However, contact sports, including football, field hockey, and soccer, cannot have full seasons this year, only limited practices.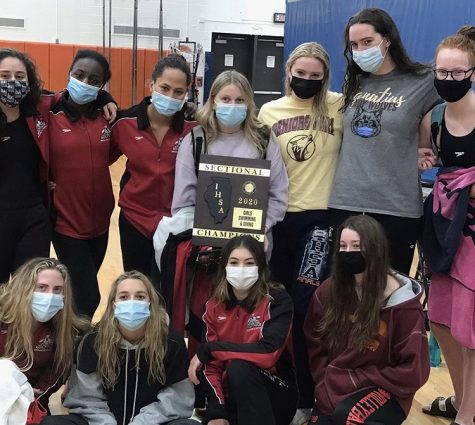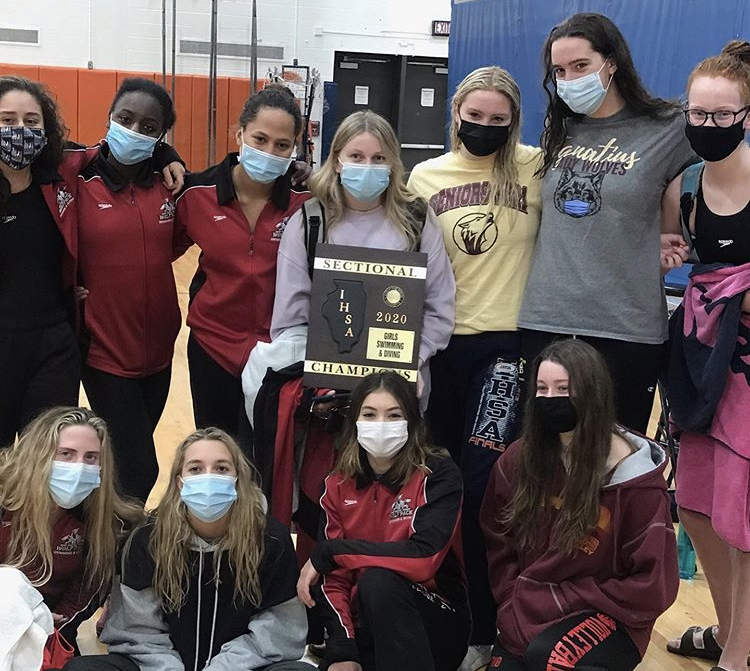 Angie Strand '22 said, "We are only required to go to the practices that fall on days that we are learning in-person, though we are encouraged to come to all," when describing how the cross-country season differs this year. Almost all teams divide their practices by dividing upperclassmen and underclassmen, with each group attending practices the day they are present in school. Unfortunately, this division hinders team bonding since athletes are unable to see the other half of their team for most of the season. Tori Garascia '21 described how the division of the swim team affects her and the team, saying, "There are many team bonding things that we aren't able to do this season like breakfasts and dinners." She also stated how the freshmen are missing out the most, as they don't have the opportunity to get close to upperclassmen and participate in fun activities that make being a team member meaningful.
Athletes are also missing out on competitions, as there are few meets that our teams are able to participate in due to COVID-19 restrictions. For example, Olivia Schmitt '22 shared that "state qualifiers and nationals have been moved to the spring season" for the sailing team, and their team is hoping to have its meets then. The few meets being held require athletes to distance themselves from everyone, with no additional spectators allowed. All teams take precautions such as wearing masks and abiding by social distancing guidelines. The swim team puts two swimmers on one side of the pool and two swimmers on the other side for each lane, and the sailing team cleans their boats with hydrogen peroxide spray during races. 
These conditions are strange and less than ideal, but many athletes like Angie Strand '22 are "doing the best [they] can" and are "glad to even have a season at all." Olivia Schmitt mentioned how our athletes "have definitely learned to be flexible and make the most of our situation since the start of the pandemic." Things may be difficult for our athletes now, but we will all come out of this pandemic as a stronger community.