The Biden Plan: Unpacking Five Major Policy Positions for the Biden Administration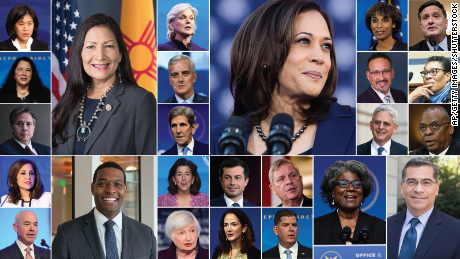 Joe Biden recently became the 46th President of the United States, and in doing so inherited a nation facing immediate and critical crises. A pandemic, a bruised economy, and an increasingly volatile population are all things Biden will have to manage, as well as existing problems such as calls for criminal justice reform, electoral reform, and climate action. The administration has unveiled its massive plan, with elements designed to tackle several key problems in critical sectors. Most obviously, the COVID pandemic, followed by economic reform and other social issues. The plan is as large as the crises it faces, and much may depend on its success. The Biden Administration has revealed details of, among other things, the plans regarding the following:
COVID Response
After nearly a year of the United States battling with the coronavirus, President Joe Biden intends to implement change. The President has already released his plans for combatting the virus after his inauguration on his website. There are two types of responses Biden is planning on mounting: a public health response that includes making testing accessible to all and lowering the cost of care for those battling the virus, and an economic response that would pay citizens unable to work and give aid to those in need. The President believes that "we must spend whatever it takes, without delay, to meet public health needs and deal with the mounting economic consequences." With the rising number of cases and deaths, the administration believes this urgency is required to provide a chance at normalcy in the future. 
Biden's plan is designed to not only help deal with the current outbreak of covid, but also prepare our nation for any future health crises. The Biden Plan outlines five main points. First, the administration aims to restore trust, credibility, and common purpose to the COVID reponse. The second point involves mounting an effective national emergency response that saves lives, minimizes spread, and protects frontline workers. The rest of the plan involves eliminating cost barriers for prevention of and care for COVID-19, pursuing decisive economic measures to help hard-hit workers, families, and small businesses and to stabilize the American economy, and rallying the world to confront this crisis while laying the foundation for the future. First and foremost, Biden wants to give the public accurate information on this virus by having public health professionals at the center of communicating news and making big decisions on the virus.
Biden also wants to separate politics from public health by having scientists give COVID updates, which will hopefully help combat the false news people have heard before. Another main thing he wants to implement is making access to testing widely available and free. Currently, it can be difficult to find a place to get tested in some regions, but Biden wants to create at least ten sites dedicated to testing in each state. He will also publicly announce daily the amount of testing happening. Another major problem caused by  COVID is that hospitals are filling up, with not enough room to treat patients. Biden wants to set up temporary, large hospitals on short notice if needed, as well as expand protection of healthcare workers by giving them proper protection. A major part of the plan includes the vaccine. Biden plans to support  the development of vaccines, and continuously encourage people to get vaccinated. Although there are not currently enough vaccines for the general public, healthcare workers are currently receiving it. Other groups in need will be able to receive the vaccine as well, as Biden aims to administer 100 million shots within his first 100 days in office. 
Finally, Biden wants to eliminate cost for the care and prevention of COVID. He believes people shouldn't have to financially struggle in order to afford treatment for an infection. The President intends to amend the Public Health Service Act, to immediately cover testing, treatment, and preventing efforts in relation to COVID. Biden plans to allocate funds to many different acts and areas in order to make treating COVID  an affordable prospect for every American. The massive plan also calls for emergency paid leave for those who need it, including: sick workers, workers caring for family members, those immunocompromised or unable to work, those dealing with school closings, and many other workers. Biden's offering of financial assistance to those in need will help bring suffering citizens up in these hard times. 
Biden has a thorough plan that can be found on his website. The President hopes that through this plan, the coronavirus will be controlled, eventually bringing an end to quarantining, social distancing, and COVID-19.
Criminal Justice Reform
2020 was a wild year in every shape and form, and this was reflected in the equally turbulent year in politics. With a unique election, the recent chaotic events at the Capitol, and another impeachment, it is easy to get lost in the political promises for a better nation. Furthermore, Joe Biden's 10+ page long criminal justice reform plan could be equally as difficult to unwrap. Luckily, here is Joe Biden's criminal justice reform plan in far simpler terms: 
Under the Biden Administration, the plan for criminal justice reform is primarily aimed at reducing incarceration and repairing "the racial, gender, and income-based disparities in the system," according to Biden's campaign. Basically, this proposal aims to encourage states to reduce the use of imprisonment. In doing so, the Biden Administration is pushing to eliminate mandatory minimums for nonviolent crimes. Progressives and allies of the administration have also encouraged Joe Biden to use his powers to pardon or reduce people's prison sentences: Biden would use these powers to reduce unnecessarily long sentences for nonviolent or drug related offenses.    
To help further reduce incarceration, the plan is to decriminalize some drugs that have fueled racial disparities in prison sentences, or drugs that result in harsh convictions for minor offenses, usually predominantly on defendant's who are minorities or low-income. Rather than incarcerating people for such drug offenses, these people would be directed to drug courts and treatment. 
Biden also hopes to reform the police – after this past summer's events regarding police brutality and the BLM protests, Biden has pledged to launch investigations into police misconduct and to reform police agencies in the United States. Biden is working to empower the US Department of Justice to hold police accountable for abuses. With this, Biden also plans to commit $300 million to the Community Oriented Policing Services office, which would work to reform police departments.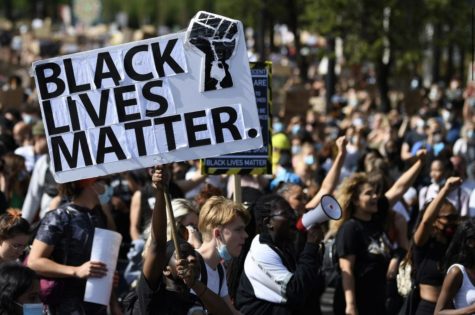 Along with reforming the police, the Biden Administration plans to address the roots of crime inside our nation. Biden aims to boost spending on education, mental health care, addiction treatment, housing, and other social services. The programs offered are designed to help with rehabilitation, further working to reduce incarceration. By planning to provide these social services, the Biden Administration would be targeting the underlying causes of crime. If successful, the plan would reduce crime and subsequent incarceration rates. Moreover, Biden also plans to work on legislation that ends the death penalty on the federal level and to encourage states to do the same. With so much planned and lots of money pledged, one may be wondering, "How will the country pay for it?"
Among all of Biden's plans, he hopes to create a $20 billion grant program that would encourage states to be more lenient in sentencing . With less incarceration, money would be saved from less people in federal prisons. With these savings, this extra money would be directed towards boosting the aforementioned social services. This being said, Biden would still need to get Congress's approval for most of his proposals, including the $20 billion grant program. 
The extent of how much of this plan will be put into action is unknown, but it certainly makes promises for a better future. In light of the recent events, such a promising plan is certainly optimistic. Regardless of outcome, a new chapter of our nation is soon to unfold. With this, a new chapter within criminal justice will closely follow. 
The Economic Crisis
President Biden recently unveiled a massive, $1.9 trillion legislative plan to address the COVID-19 pandemic and associated financial chaos. While much of the bill focuses on the expansion of vaccination as well other measures related to combating COVID, Biden also released a surprisingly aggressive response to the economic fallout caused by the virus. 
The US economy had been fairly healthy for nearly 11 years. The economy had been expanding since 2009, despite changing administrations and fiscal policies on both the federal and local level. That expansion streak was suddenly and violently derailed as COVID-19 ran rampant across the country. The GDP took a nosedive at a rate far beyond anything the country had seen in many decades. Millions of jobs were lost as well as falling rates of retail sales and industrial output. Since then the economy, despite having undergone several sudden shifts in both directions, appears to be staggering back to something resembling a pre-COVID level, albeit slowly and haphazardly.
In all likelihood, there can be no full economic recovery until the virus is beaten back. Naturally, both the former Trump Administration and Biden Administration have made this one of their top priorities, with varying levels of success. However, a Democratic Congress and White House are vowing to take action that the previous government opted out of, citing excessive spending (by this point, 4 trillion dollars have already been spent on COVID relief): massive stimulus packages. Essentially throwing money at different sectors to jump-start them into recovery, the concept is similar to the moderately successful but slow recovery programs after the 2008 economic crash. The Biden Administration's gamble is that bigger plans will lead to a faster recovery, reflecting in the gains made in the stock market after Democrats secured a majority in the Senate. However, the economy is still struggling, and small business and workers from most sectors are in dire financial straits. 
Congress and the Trump Administration sent a $1200 payment to the entire populace near the beginning of the pandemic, and a $600 check more recently. Biden intends to raise that to another $1400 payout. The plan also calls for taking advantage of the low interest rates and initiate massive government investment in industry and other economic areas. It also pushes for a $15 minimum wage, likely to be a controversial issue. Other parts of the plan involve making the tax credit for children fully refundable, investing in social programs, and expanding vaccination rollout.
Most experts agree that the plan would alleviate the immediate crisis and make significant progress in combating income inequality and poverty. It's long term feasibility, however, is much more uncertain. It's also unknown how much of it will even pass. Major bills like this require 60 votes in the Senate, and the Democrats only have 50 voting senators and a tie-breaking vote from VP Kamala Harris. There are workarounds that could get the bill passed with a simple majority, but such a massive bill would probably prove to be incredibly inflexible. This bill could easily and perhaps even probably be altered or reduced. Biden has ambitious plans, but how many of them will come to be remains to be seen. In the more long-term picture, Biden has expressed his support for deficit-spending – essentially spending money when in debt in order to make more money back, or when inaction would prove to be even more costly. Republicans in Congress have argued against this, although the debt grew substantially during their control of much of their government, when deficit spending was not even considered. One thing seems likely – the Biden Administration seems to be preparing to be much more aggressive and generous than its predecessor in government spending and function, at least for the next two years. 
Climate Change
In the early days of his presidency, Donald Trump left the Paris Climate Accords, an international organization that sets carbon emission goals and strives to mitigate the effects of climate change. During his first week in office, President Joe Biden re-joined the Accords. This marks a change in trajectory of this administration regarding climate change. He also ceased giving new leases to oil drilling, and gas companies on federal land. Joe Biden has significant goals when it comes to reducing fossil fuel usage and increasing the percentage of American land under conservation protection. It is not yet evident if these goals and promises will come to be, however with democratic majorities and significant international and domestic pressure to act now on climate issues, it is likely that at least some of his objectives will come to fruition.
Immigration
One of Biden's firsts acts as president was to reverse the ban on specific predominantly Muslim countries, one of the more controversial policies enacted by President Trump. He also signed an executive order to fortify Deferred Action for Childhood Arrivals, commonly known as DACA, a program that aims to help those who immigrated to America illegally when they were very little, according to the belief that deporting those individuals to a country that they are unfamiliar to is immoral. The most significant change, however, is the change in rhetoric surrounding immigrants. Throughout Donald Trump's presidency, immigrants and immigration were seen as a strain on the American economy, while Joe Biden started his administration with pro-immigrant sentiments.