An Analysis of Inauguration Day Fashion
    The Inauguration that took place a few weeks ago was iconic and distinct from the ones before for several reasons. One of the most striking aspects of it was the astonishing fashion with Vice President Kamala Harris, First Lady Dr. Jill Biden, Former First Lady Michelle Obama, Lady Gaga, Jennifer Lopez, and Kamala Harris' nephew-in-law Nikolas Ajagu, among others, all dressed to impress.   
Kamala Harris 
The Vice President selected a breathtaking Christopher John Rogers dress paired with Sergio Hudson shoes. Both of these designers are black, which held some meaning for the outfit on Inauguration Day. The purple dress was also a symbol of bipartisanship, a mix between Democratic Blue and Republican Red.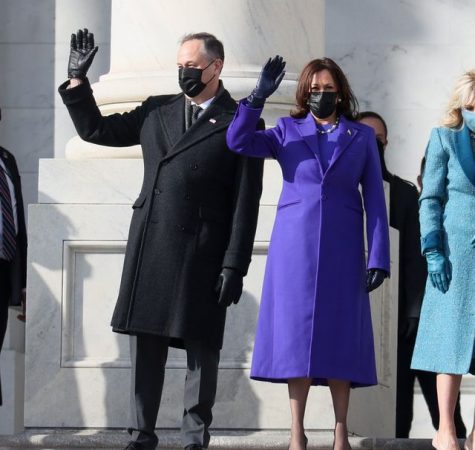 2. Dr Jill Biden
Dr. Biden absolutely turned heads as she arrived at the Inauguration. She wore a light blue dress and matching coat with a dark blue velvet collar. All of this was embellished with Swarovski crystals for a sparkle that just matched the First Lady's eyes and pretty blonde hair. It was designed by Alexandra O'Neill of Markarian and is said to have been inspired by Princess Grace Kelly.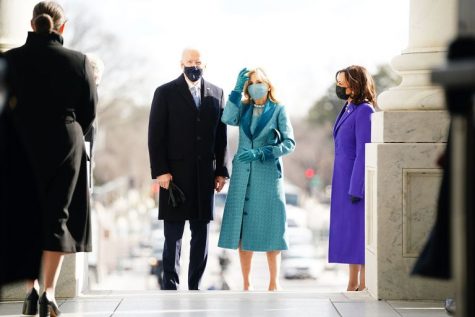 3. Michelle Obama
Of course, the former First Lady came in looking like a boss. Her plum flare pants and turtleneck ensemble complimented by a beautiful gold belt was all designed by Sergio Hudson.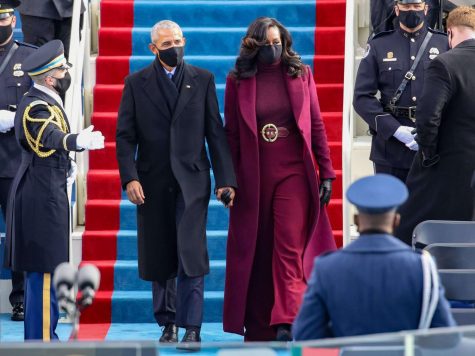 4. Lady Gaga
Lady Gaga wowed in this beautiful black and red gown. You may have noticed the gold brooch she wore, a dove to symbolize peace.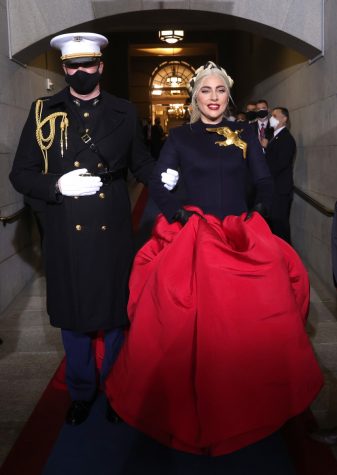 5. Jennifer Lopez
J-Lo arrived at the Inauguration in head to toe white Chanel. The color white and the Chanel labels were all meant to symbolize feminism.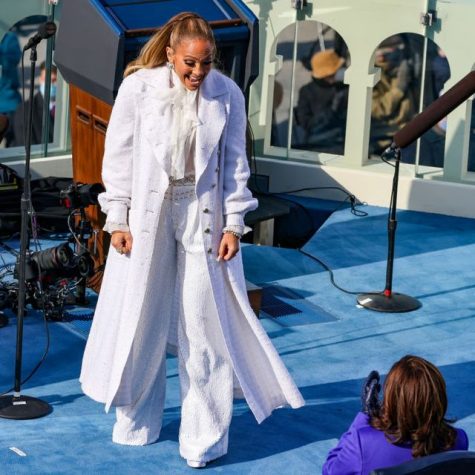 6. Nikolas Ajagu
America went crazy over who was wearing the famous Dior Jordan 1s at the Inauguration. It was Kamala Harris' nephew-in-law, Nikolas Ajagu. The hot $2,000 shoes had extremely limited availability, and are now only available for thousands more at retail stores.