Friday Night Lights with the Pack
December 5, 2022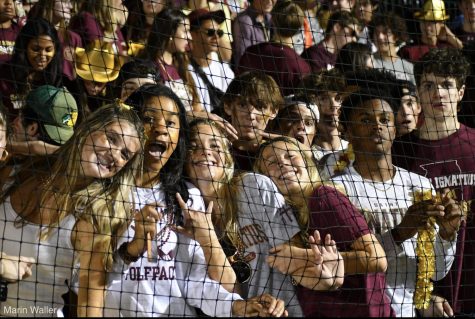 Following the Pack's spectacular past season, Ignatius students have become more and more serious when it comes to football. It's a full time job. Preparations begin days and days before. The Monday announcement from Pack Pride ending the rumor spree of Friday's theme; which finally puts a stop to the internal debate of whether or not to impulsively order that bucket of pink eye black. The trips to Party City on Tuesday afternoon – if you are more seasoned you know to place your Amazon order during Monday homeroom. Wednesday begins the planning for where you will go before and after the game. Ignatius kids love bookending every school event with a celebration. It's always a challenge to get all of your friends together, find somewhere to go, etc. Thursday is a routine in and of itself. Getting quickly to get a jump start on that night's homework and any weekend homework you are already aware of to obviously to limit a post-game homework cram.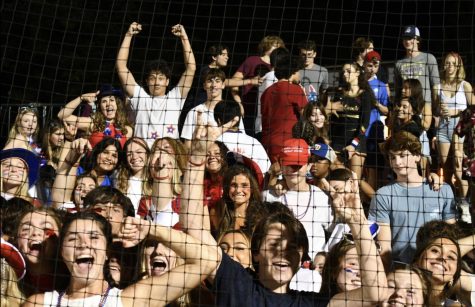 All students are looking forward to Friday. The classes drag and inevitably it is always your worst schedule: no frees and a lab day!! Eventually, the bell rings exactly at 3:00 PM. Students file out onto Roosevelt and pack into cars. It's game day, so there are no rules. All the cars in the lot are blasting their own version of "pump up" music for the night ahead. The bumper to bumper traffic on I-90 stresses you out, not sure if you will make it home in time to apply your face paint. Everyone has carefully chosen a colorful cowboy hat, their favorite spirit shirt, piles of metallic beads, and of course the fan favorite noise maker. It's time to go right back to where we started our days.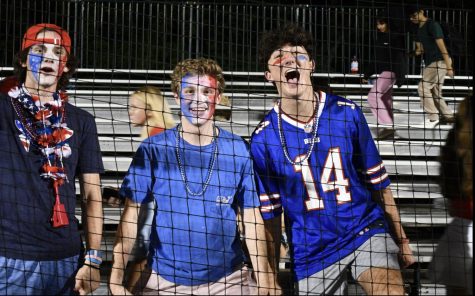 Arriving right before kick off… eagerly waiting to find your spot on the bleachers to camp out with the rest of your class. The lights are shining bright onto Fornelli as our starters run through the Wolf Gate. Leaders of Pack Pride line the field, jolting the crowd with excitement. Whether it is Mount Carmel or Marmion, the Saint Ignatius student section bursting with cheers and laughter. It's louder than you have ever heard Tully. It is a game to remember win or lose… even though we have been on quite the winning streak (GO PACK!). As we all run out to Taylor to catch our ride for wherever the night takes us, everyone is eagerly awaiting the next game and the preparation cycle to circle back.