Will Payne

October 25, 2017
For many years, productions by Harlequins have been a  staple in  the fine arts community at Saint Ignatius, with performances like, The Great Gatsby, Shrek, and The   Little Mermaid. This year, they have  decided to go outside the box and choose the musical, Crazy for You. Set in the 1930s...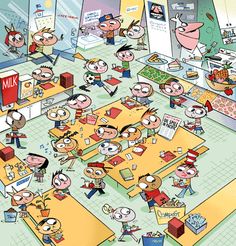 Caroline VanDam, Editor in Chief

October 24, 2017
Why DO all the Freshman sit together in the cafeteria?  On one of my first days as a senior I tested the cafeteria during lunch period to see what would happen if I broke the unwritten rule and sat at the Freshmen table.  At first I was met with peculiar stares and awkward glances.  But finally as I clu...