The Addams Family at Saint Ignatius
*Snap snap!*
They're creepy and they're kooky, and they're going to Theaterfest!
That's right, it's The Addams Family!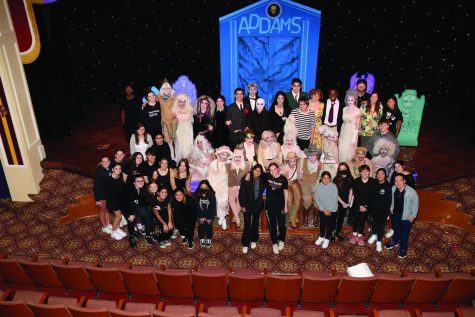 Originally created by Charles Addams, The Addams Family has been around since the original series of cartoons were first published in The New Yorker in 1938. Then, after the premiers of a live-action television series, two animated series, two films, and more, the live musical adaptation finally opened on Broadway in 2010.
The Saint Ignatius Harlequins brought the musical to McLaughlin Theater and had rehearsed since August to put together the elaborate production. Audience members recognized the classic characters and the well-known theme song while some original numbers and a captivating plot made the musical version one-of-a-kind.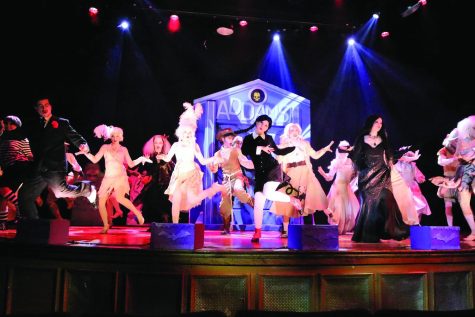 "The Addams Family is such an intricate, detailed show that conveys a beautiful story," says Harlequins president, Gemma Cascarano '23, who played Wednesday Addams. "Everyone has worked tirelessly to bring this show to life.  Because of hard work (and a little theater magic), you will no doubt leave with a smile on your face.  It has been such an incredible experience that I truly will never forget!"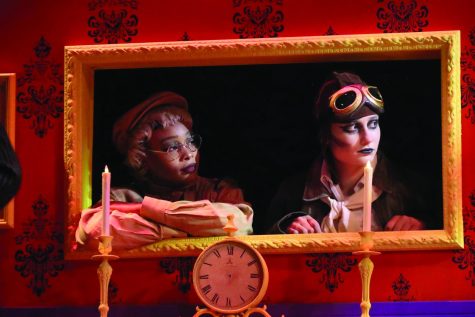 All of their hard work has paid off, because now the cast and crew will be attending Theaterfest to perform next year on January 13th at the University of Illinois Urbana-Champaign. Saint Ignatius is one of only twelve schools in the state selected to perform at Theatrefest. This is an incredible opportunity for the Harlequins to represent the school, and may they have great success downstate.
Check out these images of the final production!