Michael Vogel, Writer
May 16, 2019 • No Comments
It's official: The Ultimate Frisbee Club has made its return to Saint Ignatius. Frisbee teams have been a part of Ignatius in years past, but all eventually closed due to low interest and lack of coaches. Michel Domenella...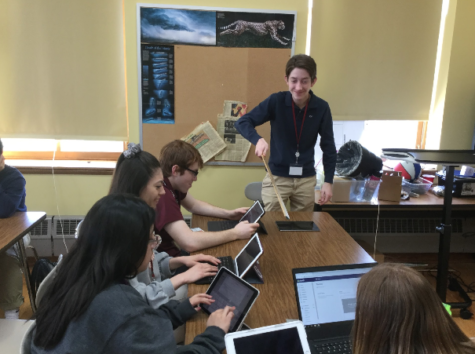 Hunter Spohnholtz, Writer
May 16, 2019 • No Comments
For several members of the St. Ignatius community, business is a serious and popular career path.  Many people talk of majoring in finance, marketing, or management, but few know the basics of business...
May 16, 2019
Maternity/Paternity Leave for Ignatius Teachers
April 9, 2019
Strong Women Portrayed in Pirate Queen
April 9, 2019
May 16, 2019
Spring break is a time for fun in the sun for everyone from naive grade schoolers to rowdy college students....
The Revolution needs Results, not Rhetoric
April 9, 2019
It may come as a shock to many, but I am not a fan of the most well known freshman member of Congress,...
April 9, 2019
When I was giving the assignment following the book The Awakening by Kate Chopin to talk about motherhood...

Loading ...