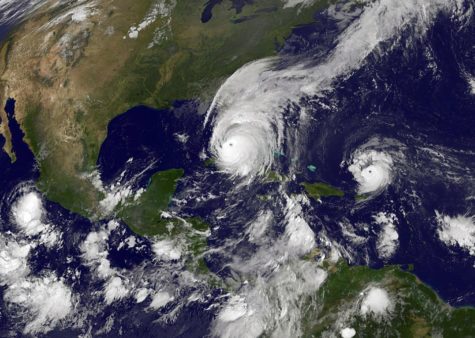 Jacob Gillis, Lead News Editor
October 26, 2017 • No Comments
In September, Hurricane Maria swept through Puerto Rico and the Virgin Islands.The effect that it has had on residents could be described as apocalyptic. There is still little power on the island and many communities hav...
Clarissa Martinez '18, Emma Coughlan '18, and Alejandra Natera '18, Senior Writers
October 26, 2017 • No Comments
Saint Ignatius homerooms raised money through the first week of September to aid relief efforts for the students and families of Jesuit schools affected by Hurricane Harvey in Houston, Texas. Students and fa...
View All »

October 31, 2017 • No Comments
Hockey season is almost underway at Ignatius and the head coach Matt Smith was able to answer some questions about the upcoming season and the future of the program. Smith joined Ignatius last year after spending time with...
View All »
Margaret Fleming, Head Features Editor
October 25, 2017 • No Comments
This summer, SICP sent students around the globe to study, interact with new cultures, bond with friends, and make memories to last a lifetime. Here's an overview of the trips: Greece and Ro...
October 24, 2017
October 11, 2017
October 11, 2017
View All »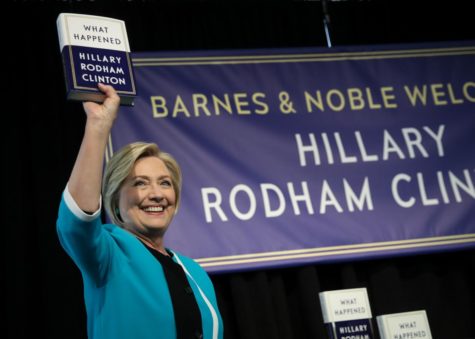 Book Review of "What Happened" by Hillary Clinton: Con
October 24, 2017
I was excited to read What Happened. Most people should be. The opportunity to view the 2016 presidential electi...
View All »
Polls

Loading ...
Recent Sports Scores
Friday, November 17

Football

SICP 35 - Fenwick 0

Tuesday, November 14

Girl's Basketball

SICP 61 - Benet 57

Saturday, November 11

Football

SICP 10 - DeLasalle 7

Tuesday, November 7

Boys Varsity Bowling

SICP 1 - Fenwick 0

Sunday, November 5

Boys Varsity Hockey

SICP 3 - Notre Dame 1