One Final Dance: Ignatius Dance Team Senior Night
On Friday, February 10th, three seniors took the court for one final time in Gentile Gym. However, they are not basketball players, and they didn't handle a ball during the game. They are proud members of the dance team, and their senior night celebration involves their biggest halftime of the season: an almost five-minute medley of songs featuring a partnering section with senior boys.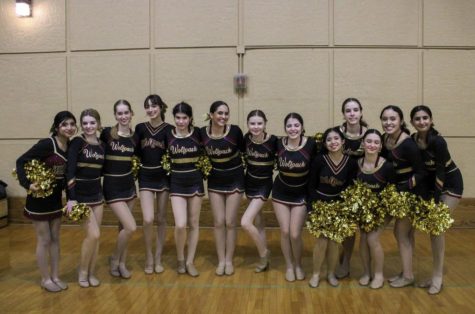 Each year, the Saint Ignatius Dance Team performs a myriad of halftime performances throughout both football and basketball seasons, in addition to sideline dances during the games. The excitement of the season culminates in a big senior night halftime dance that includes every member of the team. The senior dancers choose the music, choreography, and senior boy guest stars, and they run numerous rehearsals in order to get the routine looking clean.
Over their past four years as members, this year's seniors have been proud to watch their team transform and grow. The team originally practiced in the UIC basement, but in 2021 they received their own studio on Saint Ignatius' campus. The studio boasts adjustable mirrors, marley flooring, and plenty of storage space for costumes and poms. The team has also enjoyed dancing in the IHSA football playoffs this year, and were even found dancing at the Prairie Ridge away game in 20 degree weather. Furthermore, the competition team had a successful season, placing second in the IDTA division and third in the IHSA division at the Metea Valley Dance Invitational. They also worked tirelessly to improve their score each time they completed their routine Crazy in Love.
For the Dance Team, senior night offers an opportunity to celebrate the seniors by sharing what they all love: dance.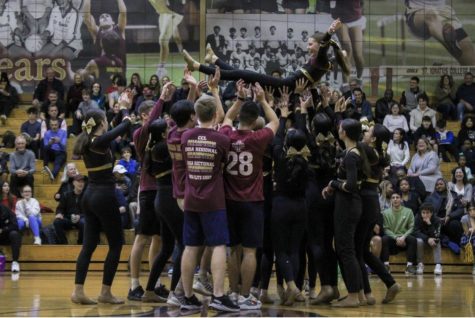 Senior Hannah Howorth says, "I've been looking forward to my senior night since 2020 and I cannot believe it is here now. I am so grateful for everything this team has done over the past four years. These girls are like my sisters, and the bond we share as a team is remarkable."