Hockey Hair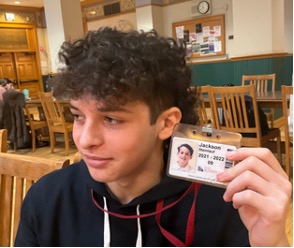 Shiny, silky, long, and flowing. Whether you call it cheddy, lettuce, flow, salad, or just simply hockey hair, it grabs your eye. On almost every team you play there is at least one player with hockey hair showing off to all the fans. Deep inside all that hair, there is more than just style—there is meaning. How did this trend start, what are the styles, who's rocking it, and most importantly, what does it mean to the players?
Hockey hair started in the 1970s when men, in general, tended to have long hair styles. In 1977, the movie Slap Shot depicted a group of brothers with amazing flowing hair which glorified the style of the country. The overall trend of long hair for men began to fade off, but it remained popular for hockey players.
When it comes to styles of hockey hair, there are many, but all share a few common similarities. In Pure Hockey's article "HOCKEY HAIR: GO WITH THE FLOW," they broke down the style saying, "There is no such thing as 'short' when you're talking hockey hair. The more, the better." 
While you do want more hair, too long is not good. Most haircuts end at the collar or a little past, as ponytail-length hair is not accepted. While all cuts are long in the back, they are also often cut down or buzzed on the side to create a mullet. 
In the 2022-23 season, the players on the Saint Ignatius Hockey Team decided that in an effort to become a greater team, they would all grow out their hair and cut it into some great hockey hair. Now, when you walk the halls of Saint Ignatius College Prep, you are sure to see lots of students rocking this hairstyle. Most of these students belong to the hockey team.
Jackson Steinlauf '25 said, "I feel very confident with my curly mullet, and I want to get some lines too, I used to look weird, but now I'm very confident". Steinlauf also said, "I feel like the hair brings us together and when people see us in the hallways they respect us." 
Hockey Captain Jack Perreault '23 explained, "It was my job to bring the team together, and I feel that the boys really connected over the haircuts." When asked about his opinion on the Varsity boys hair, JV Hockey captain Ari Ram '25 said, "the boys have beautiful, great flow."
While the players love the hair there are mixed opinions regarding the hair among students not on the hockey team. Student Angelina Tomassini '23 says,  "When I see a clean head of hockey hair, I am immediately impressed by the idea that the person is well manicured and cares about their appearance." Tiffany Rehkemper '25 feels that the "hair fits the school setting and inspires people to not be afraid to try new looks". 
However, not everyone agrees. Senior Madeline Landry '23 says "I think it's great to see the team bonding over this hair and growing closer, but I think the hair is ugly." While there are mixed opinions from students, there is no doubt that other sports are moving toward this style. 
The look has made its reach outside of hockey into other sports like lacrosse and baseball. At Saint Ignatius, the baseball team and hockey team can all be seen starting to grow their hair out. Baseball player Aidan Thaxton believes, "The mullets give us a boost of confidence while swinging the lumber". 
Lacrosse captain Jack Conroy '23 explained that he wants the hair to intimidate the enemy and give the team a boost saying "the team must get mullets to strike fear in the opponent." 
Hockey Hair is glorified in Minnesota where they hold the annual Minnesota High School hockey all hockey hair team competition. A Minnesota native started creating a video each year of the best hockey hair seen in the State Tournament and ranking the hair. These videos get millions of views a year and are a core part of the hockey culture. Hockey hair in Minnesota has become such a big part, it that the state has been given the nickname Minneflowta among the hockey community.  
Hockey hair is not only a look but a movement that is full of meaning for everyone involved. In some places, it is even a lifestyle.  The hair gives a boost of confidence to those wearing it and supports a bigger purpose, the feeling of brotherhood. Capable of bringing a team together, as it did for the Ignatius Hockey Team, it is more than a fashion statement.